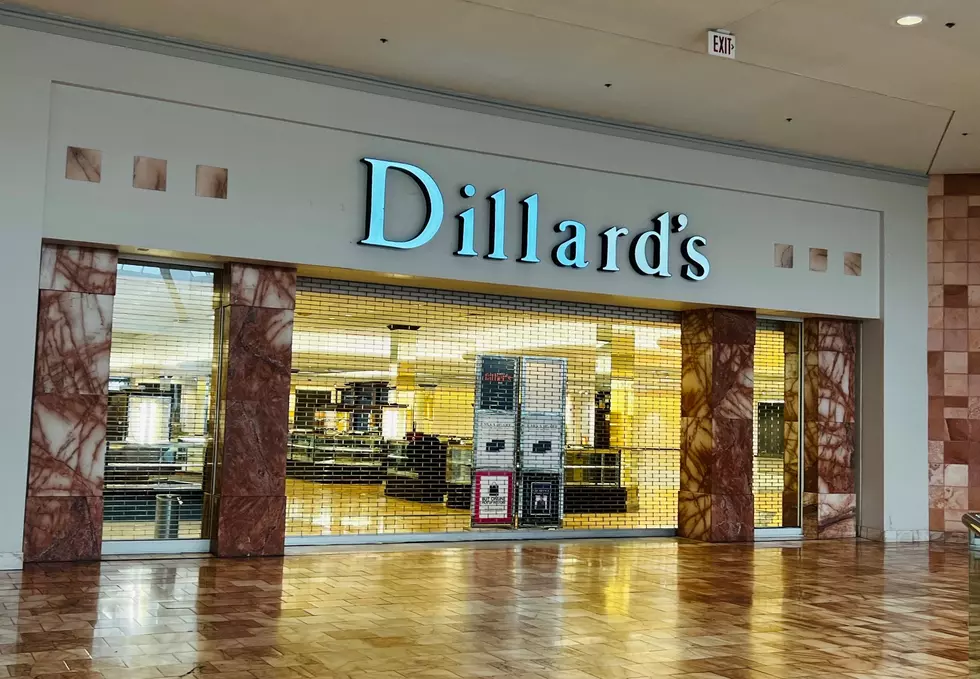 Dillard's Department Store Makes Big Changes At Sunland Park Mall
ma
Dillard's department store has consolidated its two separate buildings into one space as more local shops open at Sunland Park Mall.  
Over the weekend, I was at Sunland Park Mall to pick up a gift, and as I strolled through the mall, I noticed that the Dillard's men's department store on the east end of the mall had closed.  
Dillard's is not closing its doors, but it is consolidating most of its stores across the nation, including in El Paso.  
The Dillard's department store at Sunland Park Mall initially had two separate entrances, one facing Sunland Park Drive that enters the woman's department and the Mesa Hills entrance that leads into the men's department.  
However, things have shifted as the department store has consolidated into one 2-story building, moving out of the east building and squeezing into one space.   
Patrons will find a new floor plan as the men's department has moved into the upper-level floor of the west end building with the shoe department, swimwear, and makeup counters, while the bottom level now belongs to women's and children's wear. 
Dillard's department store remains one of the very few national retailers at the west side mall as most of its national chains have moved out over the years, including Macy's, Old Navy, and Sears, to name but a few.  
According to El Paso Inc., the empty men's department sector at Sunland Park Mall will be sold and perhaps turned into apartments, but we'll have to wait to see what develops; we'll keep you posted. 
For now, shoppers at Sunland Park Mall can still find Starr Western Wear, Victoria's Secret, Journey's, Bath & Body Works, Conn's, The Greenery, various dress stores, including local businesses such as:  
Sun City Kitty 
Tuxedo Junction
Buena Vida
Screaming Eagles Martial Arts
Sound Stage 9
Cleopatra Perfumes
Wine Attitude
And that's just a few because more businesses plan on opening soon, such as Monkey Rock, a new family entertainment center, Red Door Vintage, and many others.  
Sunland Park Mall has been working to lure and appeal to customers by combining a multi-dimensional shopping experience and engaging in various activities year-round with events such as their Backyard Cinema aimed at families with kids.  
So, if you haven't been, stop in to get the new lay of the land at Dillard's and to shop local while helping to bring new life to Sunland Park Mall.
Eastlake: From Desert to Destination In A Few Short Years
Yum! Weso Steakhouse Sneak Peek & Menu In Downtown El Paso
Weso Steakhouse is a new restaurant that will have carnivores drooling over their prime-cut meats.
Glam & Posh Picnic Setups In El Paso
These are not typical picnics - the fine folks at Picnic On A Sunday, Sun City Picnics, and Celestial Picnics By Star Glampers in El Paso are creating whimsical picnic setups at any park or home to help celebrate any occasion from birthdays to anniversaries and everything in between.