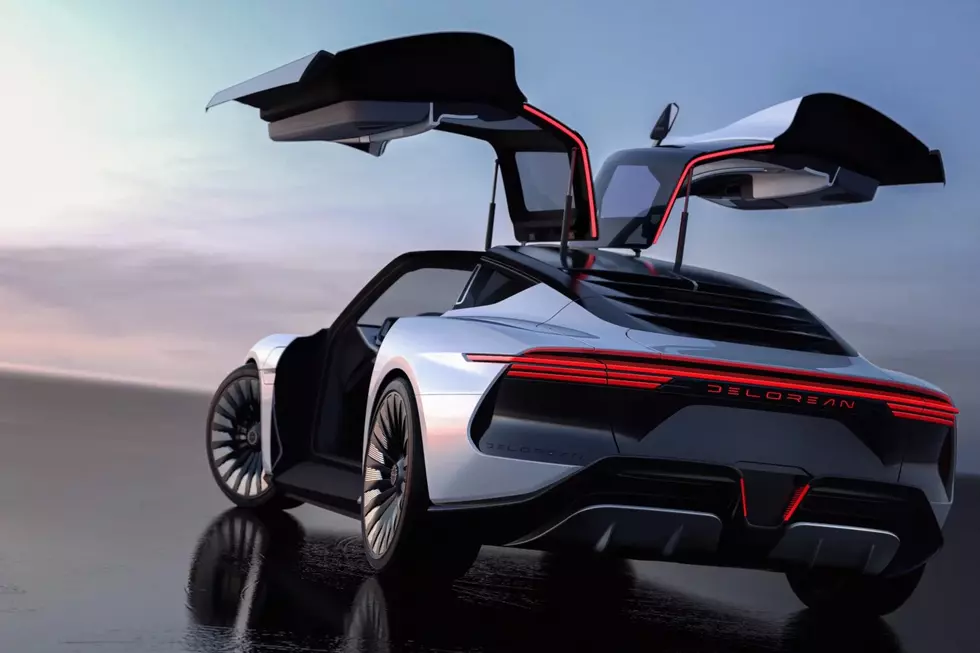 Great Scott! The DeLorean is Being Built In Texas
DeLorean Motor Company
Where we're going, we don't need...roads.
Well, actually, it's 2022 and we still need roads, Doc Brown! And to ride down those roads, imagine yourself in a DeLorean!
I know, I know, you might think that the DeLorean stayed behind in the 80's along with teased bangs and acid washed jeans. But no, the DeLorean lives on and will be manufactured here in Texas!
Enter your number to get our free mobile app
Apparently, a San Antonio-headquartered company bought the rights to the DeLorean name and reestablished the headquarters in San Antonio! And most recently they had an ad for it during the Super Bowl.
According to Fox News:
The DeLorean Mortor Co. would start building all-new versions of the coupes under the provisions of a newly passed Low Volume Vehicle Manufacturer's Act, which allows small automakers to build a limited number of historic replica vehicles without having to meet all of today's costly safety requirements. The company has now released a teaser commercial for new DeLorean that will be fully revealed this year and built at a new facility in San Antonio.
And thus, the DeLorean Alpha 5 was born! It actully looks very modern and sleek:
But of course, we all know that the DeLorean is not complete without those gull wing doors!
The resurgence of the DeLorean seems to come at a fortunate time; with the success of "Stranger Things" and all 80's nostalgia, bringing back this classic is sure to be a hit with many!
25 Weird Things El Pasoans Have Seen on the Road
Here are 25 examples of the craziest & wildest things El Pasoans have experienced while driving in El Paso. All taken from the official KLAQ Facebook page.