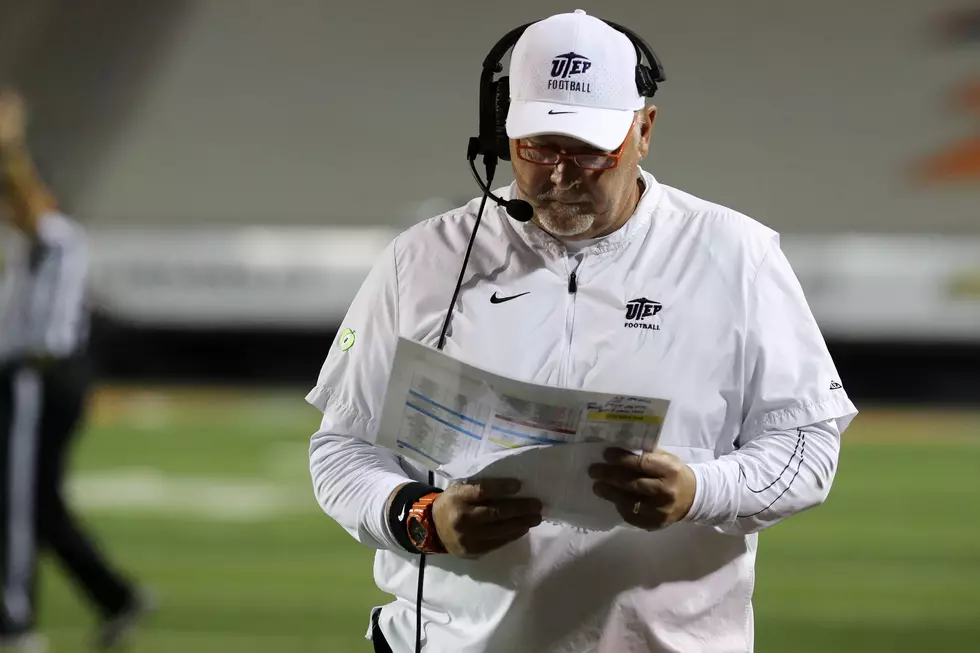 Dana Dimel Did Call The Offensive Plays in UTEP's Win Over Boise
Ruben R Ramirez
As the UTEP football team won perhaps their biggest non-conference football game in over 50 years last Friday night, the question that everyone wanted to know was whether or not head coach Dana Dimel was calling the offensive plays from the sideline.
One thing has not changed since Dimel took over the head coaching job nearly five years ago. He has always called the shots on offense and Boise State was no different. What was surprising was that he completely deviated away from the game plan that he had been using for most of the season.
Instead of quarterback Gavin Hardison attempting over 40 passes (he led all of FBS in passing attempts), the junior threw just 11 times and completed 10 of them. The Miners ran the ball all night long and they did not worry about how many yards they were gaining on each carry. They finished the game with 54 carries for 199 yards and one touchdown on the ground. That is only an average of just 3.7 yards per carry, but it did not matter to Coach Dimel. He knew that his run game would wear down the Broncos defense and that is exactly what happened.
Hardison even took off with the ball seven times in the game and it helped spark the Miners offense. In previous games, UTEP's quarterback would hang onto the ball too long and often try to force passes downfield. Not Friday. Instead, he played a terrific football game and made all the right passes.
Boise State not only did not anticipate Dimel's offensive game plan last Friday night, but they also could not adjust defensively as the Miners ground game began to take control in the second half. Will Charlotte and the rest of Conference USA also have trouble slowing down the UTEP offense? That remains to be seen.
Troy Aikman In El Paso
To enable screen reader support, press Ctrl+Alt+Z To learn about keyboard shortcuts, press Ctrl+slash