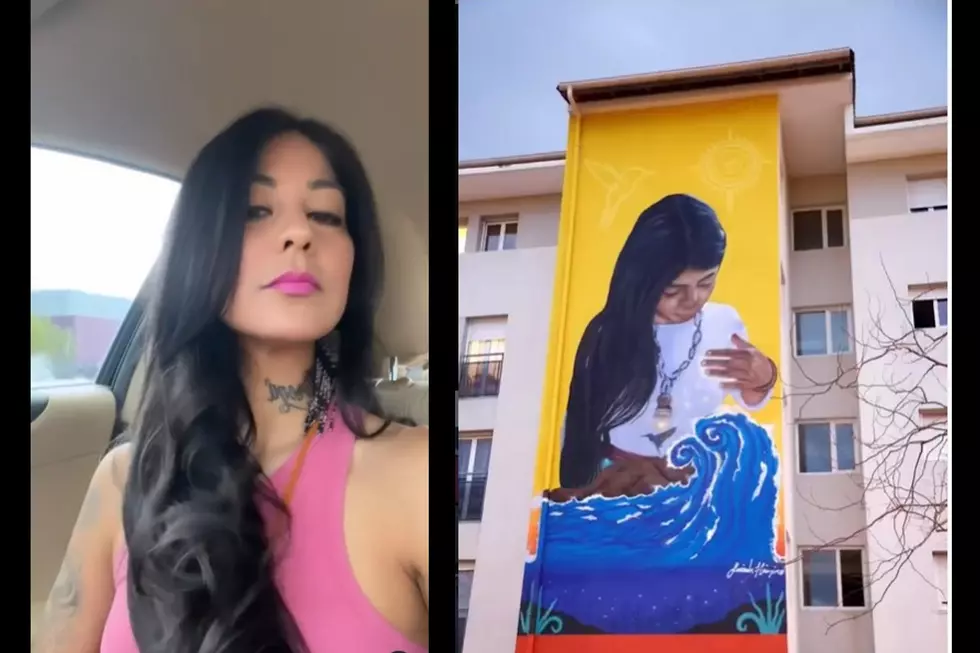 This Chicana, Indigenous Artist Teamed Up with the NFL for the Super Bowl Theme
Lucina Hinojos @lamorena_art via Instagram
Super Bowl is still far off but I'm sure by now you've seen the beautiful art and theme that the NFL has released recently. This year's Super Bowl will take place at State Farm Stadium in Glendale, Arizona, on Sunday, February 12th and the art surrounding the game is kind of a big deal.
The NFL has partnered for the first time with a Chicana and Indigenous artist to create artwork for Super Bowl LVII. This is Lucina "La Morena" Hinojos and she is probably the perfect representative for Arizona.
As per the NFL:
She will be the marquee artist of Super Bowl LVII, designing an elaborate, deeply meaningful piece that will be featured on an array of design activations for the upcoming Super Bowl LVII in Arizona, including Super Bowl tickets, out-of-home (OOH) displays and more.
Enter your number to get our free mobile app
Born and raised in Phoenix, La Morena has roots in Mexico and the Pascua Yaqui, Chiricahua Apache, White Mountain Apache, and Pima (Akimel O'Odham) Tribes. Her artwork is already proudly displayed throughout Arizona, and now, as people travel to Glendale, they will all be able to take in all her art.
I create art to hopefully provide an element of healing, unity and real human connection, so with this Super Bowl piece, I hope people from all over the world can have a dialogue about what this painting means to them …and that's what's beautiful to me. I've always thought that the Super Bowl ticket is the centerpiece of this hallmark event, and for me, as the first brown indigenous woman to design the ticket's artwork, it is amazing and something I'm very proud of.

 
La Morena's art is full of passion and seeing it at the center of the biggest game of the year is a beautiful spotlight on La Morena's culture.
Texas Hill Country Castle
You can stay in a real castle at this Texas Hill Country Castle