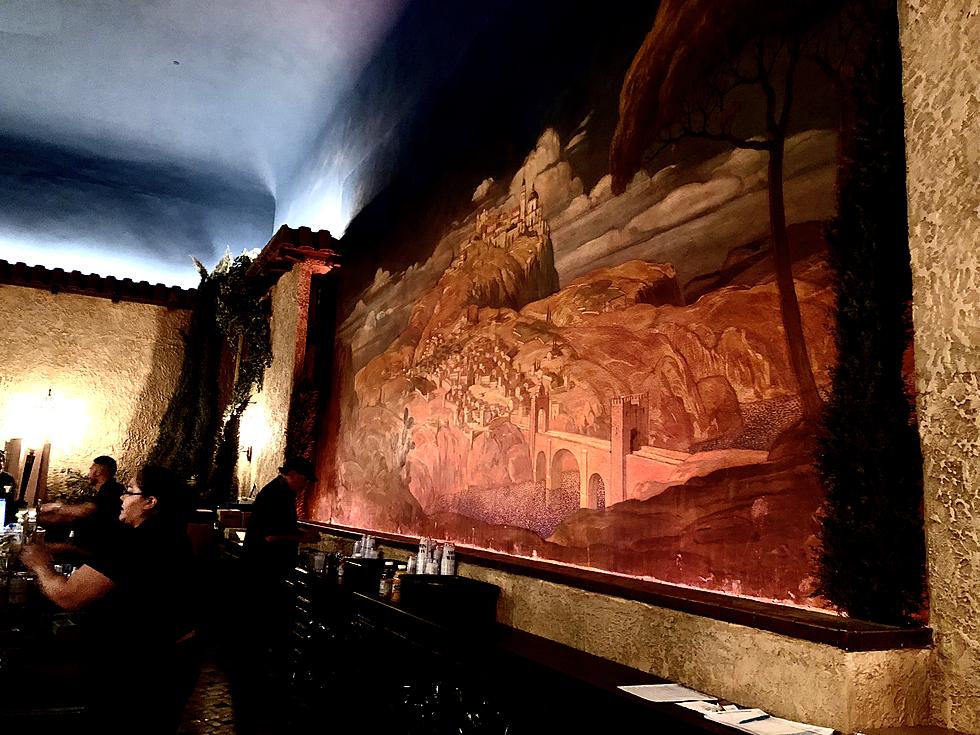 Check Out These Amazing Photos Of The Plaza Theater In Downtown El Paso
courtesy: Patricia Martinez
I went to check out a performance this weekend at the Plaza Theater in downtown El Paso, and like always, was blown away not only by the show I had gone to see, but by the breathtaking beauty of the theater itself.
During intermission, I took a walk around the theater and took a ton of pictures. The pictures I took are mostly of details and not of the full rooms of the theater. It's the details that always fascinate me.
If you've never been to the Plaza Theater, you should go. The shows that stop there are always great to see, but the amazing theater is another reason to go downtown for a show. If you want to take a tour of the theater, they are open on Tuesday's. Just call and reserve your space.
2. Painted ceiling and viga
5. Painted ceiling and vigas
7. Mirror in the ladies restroom