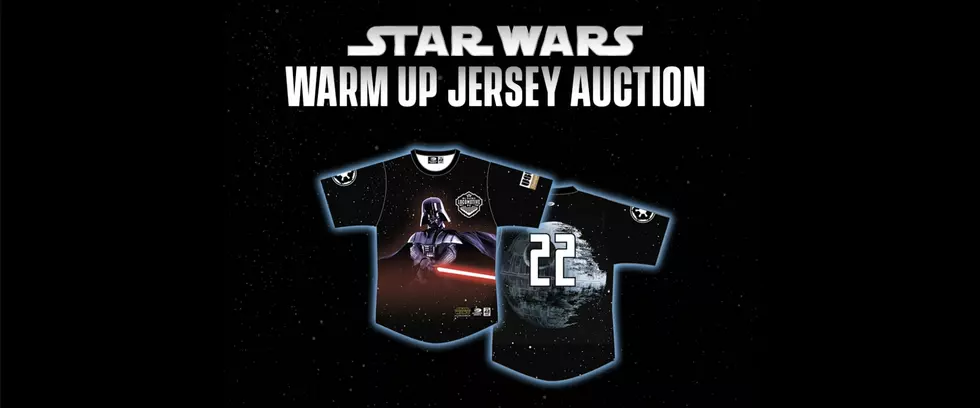 Celebrate Star Wars Day By Bidding On An El Paso Locomotives Star Wars Jersey
Courtesy: El Paso Locomotives
Star Wars Day is this Wednesday, May 4th and if the force is with you then you'll definitely want to get in on the chance to bid for A limited edition El Paso Locomotives Star Wars jersey.
El Paso Locomotive FC announced in April that the team would be auctioning Star Wars-themed player-worn warm-up jerseys in honor of Star Wars night which will take place Wednesday, May 4th.
The black warm-up jersey will feature the iconic Darth Vador alongside the El Paso Locomotive FC crest on the front and the Death Star on the back. Jersey sleeves will feature the USL Championship logo on the left and the imperial insignia on the right.
Proceeds from the jersey bidding will benefit Ciudad Nueva Community Outreach as well as the El Paso Locomotive Foundation.
"Ciudad Nueva is an El Paso-based community outreach that seeks to empower the Rio Grande Neighborhood," said team officials. "In its outreach, Ciudad Nueva provides support for the Rio Grande Neighborhood's youth, families, and the community through youth programs, professional development opportunities, leadership programming, and service opportunities."
Bidding has already begun and will last until Friday, May 6th at 5:00 p.m. MT. If you would like to place your bid for these limited edition Star Wars jersey's then text "BID" to 844-311-5007.
Star Wars night at the El Paso Locomotives is set for May 4th at 7:00 p.m. against FC Tulsa. Tickets are still available for purchase.
Loteria Del Chuco El Paso Rhinos Edition