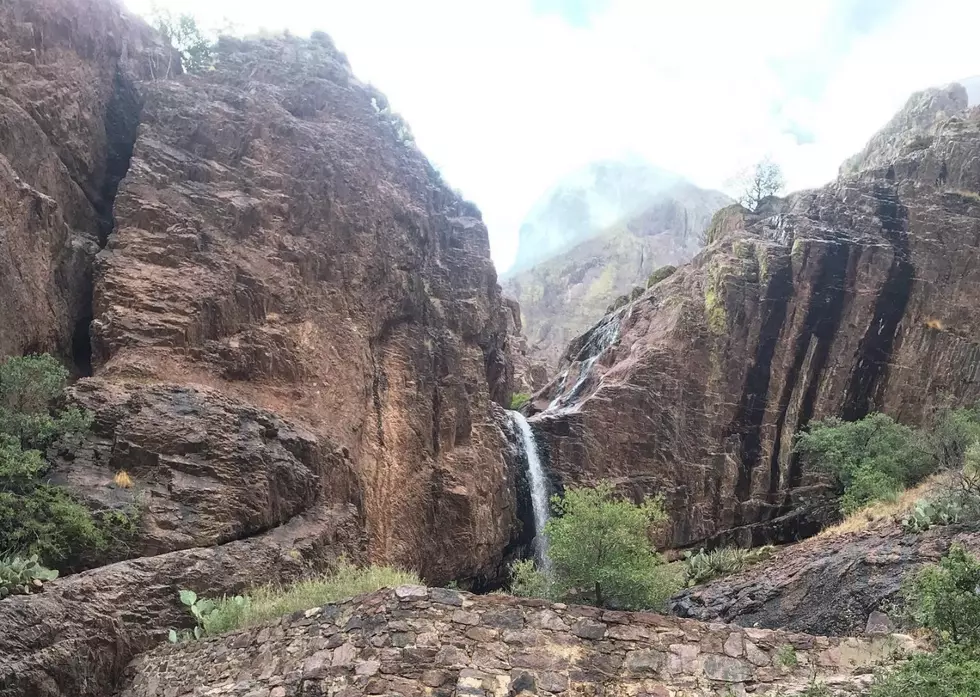 Bureau of Land Management Sets March Guided Hike of Dripping Springs in the Organ Mountains
Rebeca Rodriguez
The Bureau of Land Management will be hosting a guided hike of the Dripping Springs Natural Area that sits just outside of Las Cruces in March.
The 2-and-a-half hour morning hike is perfect for beginners and those who want to learn more about the sights along the trail which includes old structures and a picturesque spring.
Enter your number to get our free mobile app
One of the best things about living in our little corner of the desert for those who love the outdoor life is our proximity to hiking trails.
Having the Southern New Mexico in our backyard more than doubles the available spots within driving distance. But if you've never been hiking before or are relatively new to the hiking life the thought of venturing into the Land of Enchantment to hit one of the trails you've heard or read about can be a bit intimidating.
Dripping Springs Guided Hike
On Saturday, March 11, let New Mexico's Bureau of Land Management Las Cruces District put you at ease.
BLM Archaeologist Garrett Leitermann will be leading a guided hike to Dripping Springs pointing out all the sights, structures, and history along the way.
While the waterfall flow varies throughout the year, the scenery and wildlife viewing opportunities are a constant.
What to Know If You Plan to Go
• Saturday, March 11, 2023
• 9 a.m. to 11 a.m. (times are approximate)
• No sign up required, just meet at Dripping Springs Natural Area's Visitor Center parking lot at 8:45 a.m.
Attendees should dress appropriately for the warm/cool weather that March usually brings, and bring water, snacks, a hat, sunglasses, and sunscreen, and wear good hiking shoes.
The hike, which will stay on established trails, will be approximately 2 and half hours (total time to and from) and is considered an easy to moderate hike.
There is a $5 day-use fee.
•
Distance from El Paso
: Dripping Springs is about 10 miles east of Las Cruces at the base of the Organ Mountains. Take I-10 West to Las Cruces, right onto I-25, then look for Exit 1 and take a right onto University Avenue/Dripping Springs Road until it ends.
• Site: It features several hiking trails and a picnic area. No pets allowed
• Hours: Gates are open from 8 a.m. to 4:30 p.m.
10 Amazing State and National Parks in Texas You Must Visit
These are some of the highest-rated, by visitors, state and national parks in Texas.
7 Poisonous Plants in Texas That Could Kill You