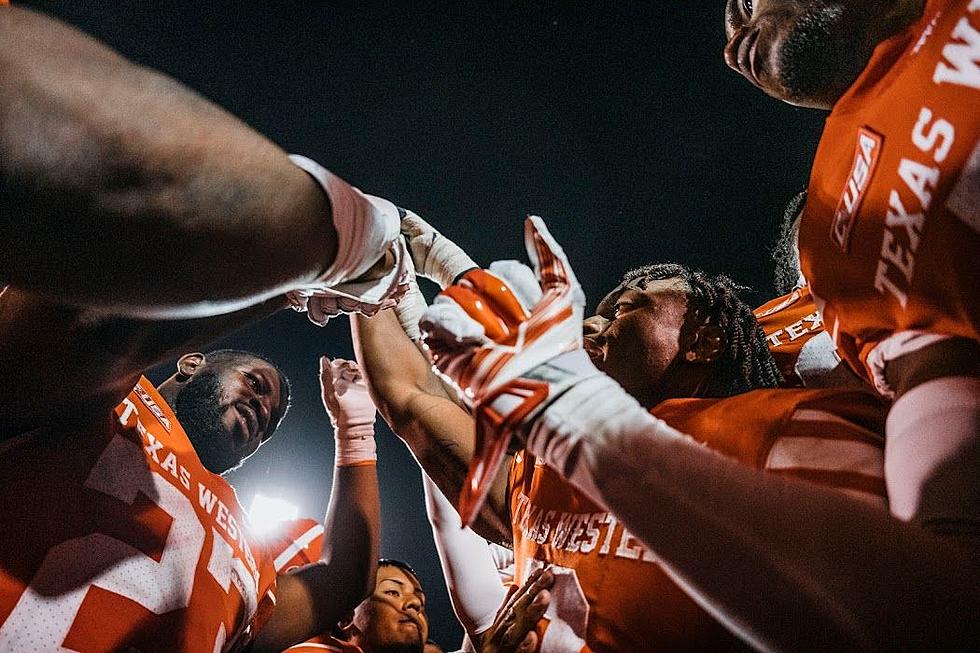 Bowl Bound UTEP Pinned Against Fresno State in New Mexico Bowl
Jorge Salgado
The UTEP football team is bowl-bound for the first time since 2014 and they will face Mountain West affiliate Fresno State in the New Mexico Bowl on Saturday, December 18.
Brett McMurphy of the Action Network reported the news first.
The Miners (7-5, 4-4 C-USA) will have an opportunity to snap the nation's longest drought for a bowl win, as they try to win the first bowl game for the program since 1967. Coincidently enough, the last two bowl tries for UTEP came at the New Mexico Bowl—2010, L 52-24 BYU; 2014, L 21-6 Utah State. The Miners are hoping third time is the charm heading into this bowl contest.
UTEP's all-time bowl record is 5–9 (.357), with all five of those wins coming at the Sun Bowl and each taking place before 1967. This marks the first bowl game for Dana Dimel as a head coach. However, he did reach a bowl game as the offensive coordinator with Kansas State eight times between 2009-2017.
Fresno State (9-3) finished second in the Mountain West, but has gone through a bit of adversity through the past week. Coach Kalen DeBoer, who posted a 12-6 record in two seasons as the Bulldogs head coach, was named the new head coach at Washington. Standout quarterback Jake Haener will not participate in this bowl game as he announced his intentions to transfer away from Fresno State. This is especially significant since Haener was second in the conference for passing yards (3,810) and threw 32 touchdowns with only nine interceptions.
The Bulldogs are first in the Mountain West for total offense (463.6 yards per game), second in scoring offense (33.6 points per game) and third in total defense (348.8 yards per game). Running back Ronnie Rivers will be the focus leading into this one, as he finsihed fifth in the league for rushing yards (788 yards, 5 TDs). Wide receiver Jalen Cropper is second in the conference for touchdowns with 11 on the year (827 receiving yards). Defensively, they are led by defensive end Arron Mosby, who has 14.5 tackles for loss, five forced fumbles and two fumble recoveries.
Fresno State posted significant wins over No. 13 UCLA (40-37), No. 21 San Diego State (30-20), and barely fell against then-No. 11 Oregon (31-24). They won five of their last six games to close out the year, including wins agaisnst Wyoming, Nevada, San Diego State, New Mexico and San Jose State.
The Miners, on the other hand, started the season 6-1 before losing four of their last five contests in C-USA. Most recently, UTEP is coming off a 42-25 loss to UAB in which special teams errors completely killed the squad.
UTEP is seventh in C-USA for total offense (391.5 yards per game) and second in total defense (339.8 yards allowed). Quarterback Gavin Hardison is third in the league for passing yards (2,971, 17 TDs, 12 INT). Wide receiver Jacob Cowing is second in the conference for receiving (1,343 yards, 7 TDs). Defensively, UTEP is led by playmakers like pass rusher Praise Amaewhule (13.0 tackles for loss, three forced fumbles), defensive end Jadrian Taylor (6.5 sacks), linebacker Breon Hayward (97 tackles) and safety Dy'vonne Inyang (3 interceptions).
Both teams were fellow WAC foes and the Bulldogs own the all-time series, 8-3-1. The last time the two teams played, UTEP won 24-21 in 2004.
UTEP will continue practicing leading up to the contest with the game being 13 days away.
Kickoff for the game is set for noon at University Stadium in Albuquerque, N.M.
UTEP Rebounds in Second Half to Route Florida A&M
UTEP had four players finish in double figure scoring including career high efforts from Jorell Saterfield and Jamari Sibley as the Miners improved to 4-2 on the season with a 67-53 win over Florida A&M.