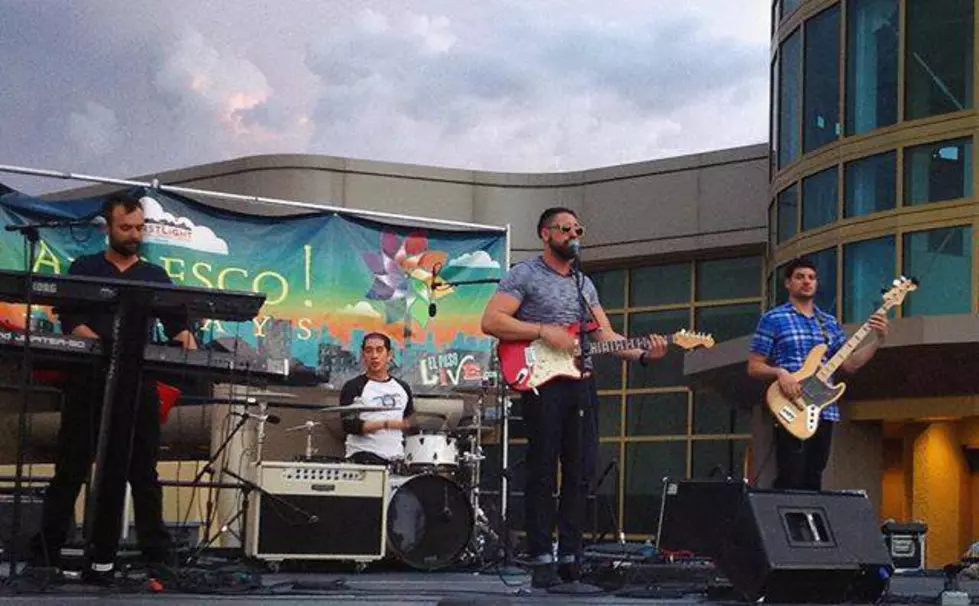 Alfresco Fridays Taking Band Applications for the 2016 Season
El Paso Live via Facebook
Calling all performers and bands, Alfresco! Fridays is now accepting applications for the 2016 season.
The annual free concert series takes place every Friday evening on the Convention Center Plaza in Downtown El Paso during the summer months. Since it's inception in 2002, the series has experienced impressive growth attracting many El Pasoans after their workday to the downtown area with attendees swelling to more than 30,000 annually.
Alfresco! Fridays features Salsa, Cumbia, Reggae, Classic Rock, Blues and other popular music genres.
Applications for Alfresco! Fridays are now available at AlfrescoFridays with applications being accepted through Monday, February 29, 2016. For further information call 915-534-0659.