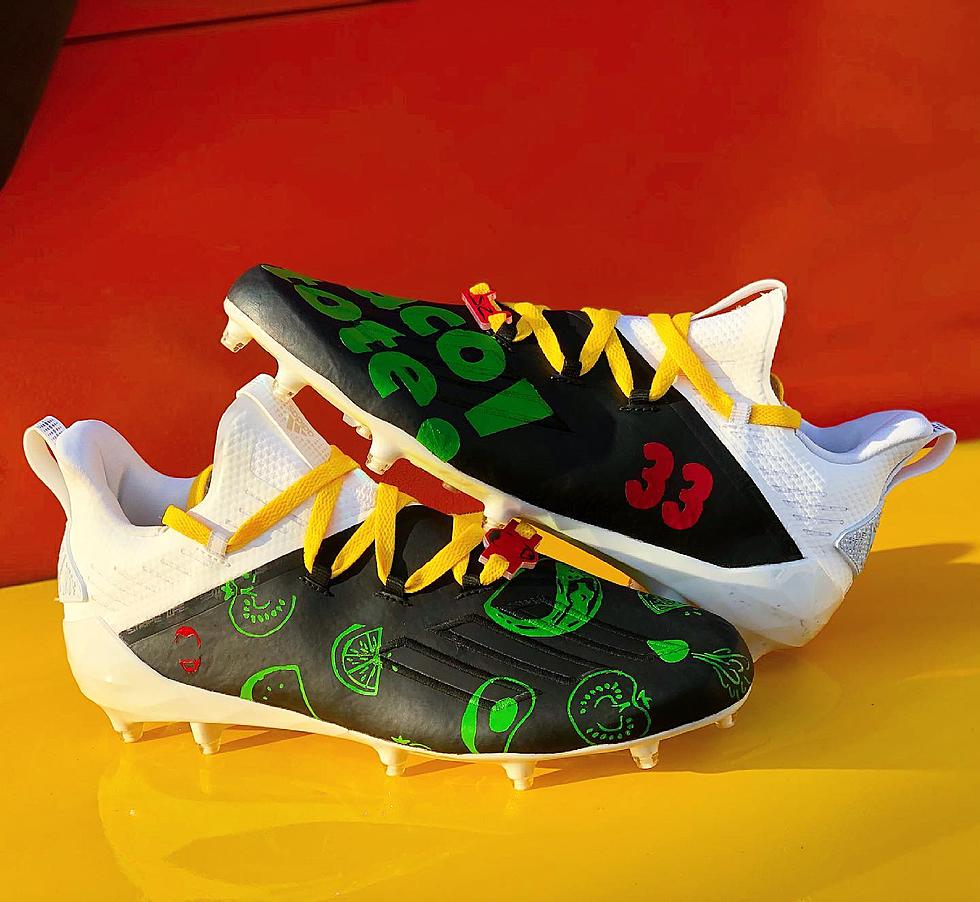 Aaron Jones Busts Out Some Tasty Taco Tote Cleats
Soles by Sir Facebook
Green Bay Packers running back Aaron Jones' new footwear is tasty. And the taco the town.
The fellow El Pasoan busted out a pair of colorful custom-made Taco Tote cleats during an off-season training session and modeled the footwear on the 'Gram -- and on a Taco Tuesday no less.
"Just in time for Taco Tuesday! Appreciate the hometown love @tacotote and thank you @solesbysir for creating these (fire emoji) cleats! #ElPaso," Jones captioned the post.
By all accounts, the kicks are a hit. "Your the best Aaron I love the shoes there on fire," Lmao bro you a G for that ! #915 ❤" and countless fire, cheese, and green heart emojis are some of the comments El Pasoans and Cheeseheads left on the post.
Taco Tote was more than thrilled, of course, and re-posed the pics thanking Showtyme_33 for the love. They also promised to send the shoe artist tacos after he wondered "how do I get to taste these amazing Tacos in miami?????"
The cleats were created by Marcus Rivero, known as SolesBySir in the custom shoe community. Rivero has created customs for many NFL and college athletes.
Unfortunately, you won't get to see the former Burges Mustang and UTEP Miner lace out in them during a game. Other than the annual My Cause My Cleats game, the NFL only allows players to wear customized cleats during warmup and pregame. Ahhh, that makes me sad. I wish I was full of tacos instead of emotions.
CHECK IT OUT: Here are 50 of the most famous sports goofs