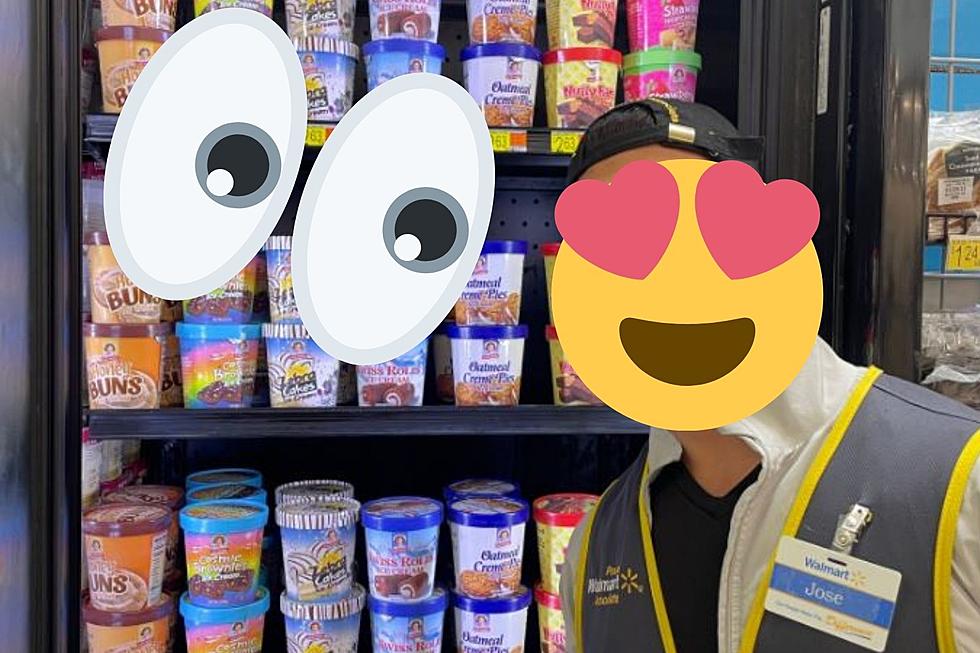 A Sexy TX Walmart Worker Stole the Spotlight from Little Debbie
via Walmart Corpus Christi - Saratoga Rd Facebook
A Walmart employee in Corpus Christi is bringing in quite the fanbase even outside of Corpus Christi. The Walmart Corpus Christi - Saratoga Rd. Facebook is pretty popular at the moment but not for deals.
Enter your number to get our free mobile app
You would think it would be a deal so good it deserved attention, but this wasn't the case. It was Jose, a Walmart employee that had customers raving. Hell, maybe even future customers (after reading many women's comments) from the looks of the comment section.
Walmart customers and Facebook followers seem to be raving more about a person over the product. If Jose is taken, hopefully, his partner doesn't mind him being the most wanted man from Corpus Christi.
But on a serious note, Walmart Corpus Christi - Saratoga Rd Facebook definitely hooked customers with what seems to be what's called a thirst trap picture. After scrolling through the comments I am sure Jose is feeling like a piece of meat.
Hopefully, he has some pride in the good genes that he inherited. I couldn't believe some of the comments that were left.
There were some ladies with no shame commenting for all to see what tons of other women were probably thinking but were too afraid to type. Jose in Corpus Christi can definitely go to work happy (and apparently most wanted) man.
Hell, one woman commented how Walmart may need to put Jose working in the back. Only for his protection of course from the thirsty fans.
But there are some El Pasoans who gave Village Inn business after Andrew's Jimmy Kimmel Live appearance. But the lesson learned here is thirst trap pictures can bring in business and possibly sell a product.
CHECK THEM OUT: States With the Best and Worst Commutes