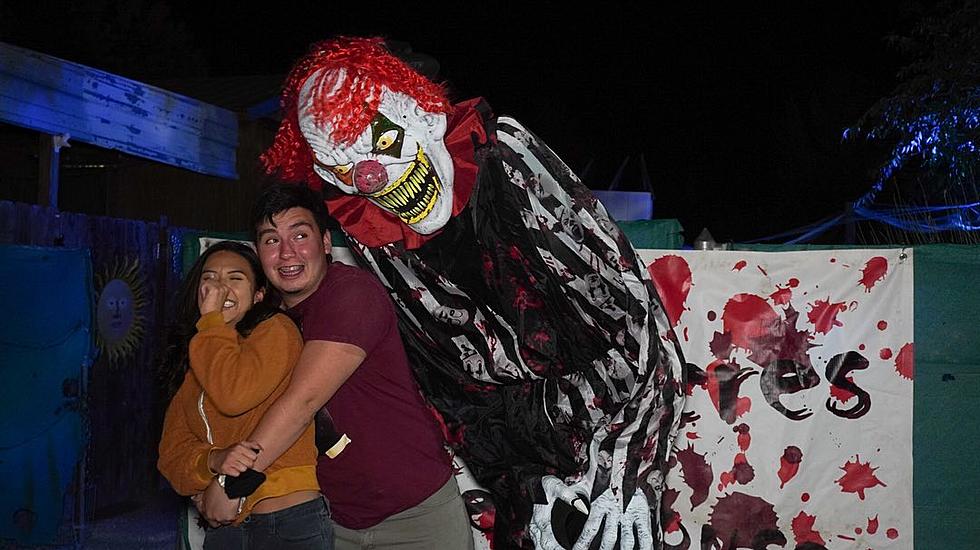 Boo at the Zoo, Sun City Frightfest Among 2021 Halloween-Themed Events
Forbidden Acres Haunted House Facebook
Halloween 2020 was very different.
Gone were long lines at haunted houses, costume contests for the sexiest this and the scariest that at bars and nightclubs, and kids going door to door demanding homeowners fill their bags with handfuls of candy.
Enter your number to get our free mobile app
But it's 2021 and everything is a total one-eighty from last year.
This year looks to be a return to spooky and fun in-person Halloween events. Provided the unvaccinated, and the highly contagious delta variant don't ruin it for everyone.
A handful of organizers, such as Sun City Frightfest and Forbidden Acres Haunted House, have already announced plans for the most ghoulish time of the year, while others like the El Paso Zoo are confident their annual event is coming back but are still working things out.
Though COVID-19 variant concerns may change the current status of planned events if the pandemic comes roaring back, here's where you can look forward to celebrating the spooky season so far.
Boo at the Zoo
I'm told Saturday, October 23, and Sunday, October 24 are the days the zoo will transform into the wildest Halloween spot in town.
The plan is a return to the slightly spooky family fun Boo at the Zoo is known and loved for, but with COVID-19 precautions such as social distancing measures and hand sanitizing stations. Expect an official announcement closer to the event.
Sun City Frightfest
Something playfully frightening this way comes. It's called Sun City FrightFest and it's set for October 9.
Formally known as Southwest Horrorfest, the 2021 version will be more of a "family friendly monster filled fall fest with entertainment, all ages costume contests, a Queen of the Monsters Beauty Pageant, Main event Luchador matches, an Oddities & Magical Market, and Monster-Con Artist booths" per the event post.
Forbidden Acres Haunted House
The first Boo Crew to announce they are all in this upcoming spooky season is Forbidden Acres Haunted House. Friday, October 1 is its planned opening date, then every Thursday through Sunday until Halloween night .
Full Moon Vampire Ball
This one takes place in a bar so it's for grownups only. There will be lots of Bloody Mary's…and Emma's, Elizabeth's and Lisa's. It's a Vampire Ball, after all.
Outrageous live entertainment at this spook-tacular soirée includes burlesque and performances by entertainers with names like Necro Foxx, Dungeon Hellpaso, as well as "the star of Boulet Brothers Dragula Season 3, Louisiana Purchase." Definitely not for the faint-hearted.
The Full Moon Vampire Ball is set for Oct. 23, which is around the time of the Blood Moon, at the Rockhouse Dive Bar Kitchen.
Halloween 2020: Pandemic Didn't Stop El Paso From Celebrating