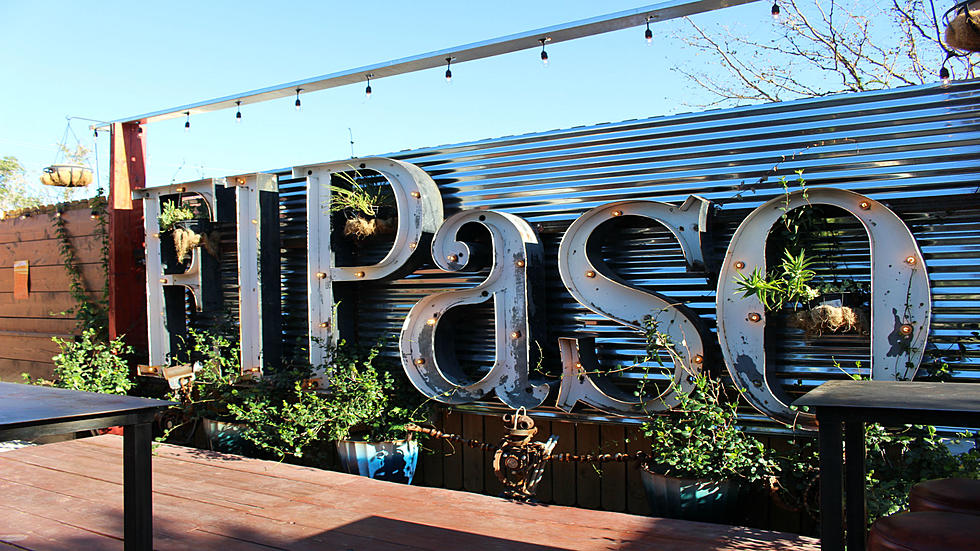 12 Things You Need To Know Before Moving To El Paso
KLAQ
So you've decide to move to El Paso for a new job, school, the military or anything else. Here are some things you should know before you arrive. El Paso is a bordertown that many often forget when thinking of notable city names in Texas. For many though, the city of El Paso has many wonderful qualities to share with the nation and the world. You may find yourself moving to the Sun City (that's our city nickname btw) for a new job opportunity, a military transfer or even college. You may have your own mental image of what El Paso is and how the city operates but there are some things you should know before you plant your roots. Here are some helpful tips about things to know and expect when you finally make the leap and move to this sunny, desert town.
English and Spanish are both spoken here frequently- You'll often hear people speaking in both English and Spanish, with some areas of town having Spanish more dominate. It wouldn't hurt to brush up on some simple phrases or even invest the time to learn the language. If that isn't something you want to do that's okay, there are plenty of people who speak English or friendly El Pasoans willing to translate for you if need be.
You'll be amazed by the cost of living- For the cost of a one bedroom apartment in many major cities, you can get a house with a backyard in El Paso. Many move to town and find themselves wanting to buy property because the prices are so good. Just make sure you read up on the property taxes which are higher than expected.
Oh yeah, and plenty of parking spaces too- Living in a big city, I was used to speaking a good 30 minus to an hour every night trying to find a parking space for my vehicle. Many evenings I would end up walking 3 to 4 blocks to get back to my apartment. Now, not only is parking abundant but rarely will you have to pay a meter for a spot, unless you're downtown.
We like to binge...binge eat, binge drink and binge work out- El Paso, the city where we like to do things to the extreme. Whenever I bring someone to the city, they are amazed at how good the food is and how we can throw back those drinks. Not only that, El Paso has an outstanding exercise community, with plenty of crossfit boxes, powerlifting and strongman gyms. There are also lots of various workout gyms so no matter what kind of fitness you're into, El Paso has something for you!
A drop of blue in a deep red state- El Paso is known for being a more liberal town than the rest of Texas, just look at El Paso's own Beto O'Rourke. But there is still plenty of deep Texas love in our heart and in our Concealed Carry Licenses. Just depends on what El Pasoan you speak to.
The weather can change in an instant- One minute it will be bright, sunny and over a hundred degrees then an hour later it's stormy with rain flooding the streets. Be prepared by knowing that even if the weatherman says no rain, it may still rain.
The dust storms can be intense, and the hail- Another caveat of the weather in El Paso are the dust storms during the spring and summer months. They've also been known to ruin a car or two's paint jobs so maybe go ahead and invest in a car cover if you don't have a garage. Also, the hail storms can seriously damage your car's exterior so a car port would make a good investment too.
The people are incredibly friendly- Be ready to strike up a conversation with anyone. People in El Paso are a lot friendlier than other cities of the same size and everyone seems to want to be friends. Oh, and we're also huggers and cheek kissers. It took me awhile to get used to that.
You better love the outdoors- People in El Paso love to hike on the weekends, go biking through downtown or the trails. With so much beautiful, sunny weather its not surprising so many people want to spend their free time outdoors.
Get a car- Things in the city are pretty spread out and to get from the far west side to the far east side can take you an hour. Very few people use the public transportation as their main mode of transportation and during the summer its too hot to walk or bike all the time. A car is a definite necessity for El Pasoans.
The University (UTEP) is a commuter school- Don't expect to see many students living on campus, the majority live off campus and drive their cars to class. Oh, and the parking passes are super expensive so get ready to be walking from one of the neighborhoods nearby or paying a pretty penny for that pass.
What's on time?- El Paso moves at a slower pace than other cities and you'll find a lot of people are continuously late. By now, I think 15 minutes late means you're actually on time in El Paso hours.
Here are just a few of the quickness's tips that will help you move to the city and feel a little bit better acquainted with the El Paso lifestyle.