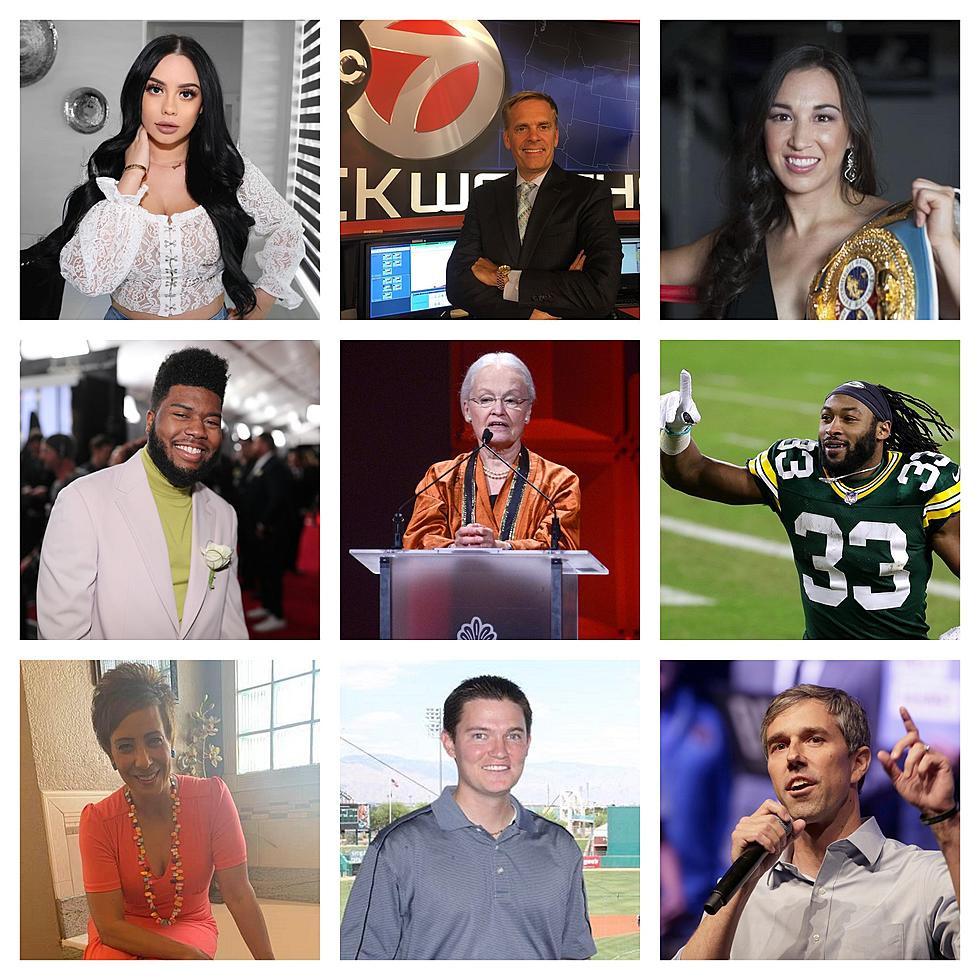 10 El Pasoans We Would Love To See Host Jeopardy!
Getty Images
From NFL Stars to local celebrities, we've put together a list of El Pasoans that we would love to see host the game show "Jeopardy!".
Since Alex Trebek's passing in November following a battle with pancreatic cancer, the show has had several interim hosts fill in at the podium from Ken Jennings,  Dr. Oz, and Katie Couric. Green Bay Packers Quarterback Aaron Rodgers is currently at the helm and will continue with Anderson Cooper of CNN and actress Mayim Bialick in the next few weeks.
Despite the great lineup, the fan-favorite has turned out to be Reading Rainbow's, LeVar Burton.
Fans of Burton's have circulated an online petition to have LeVar Burton become the show's permanent host. Burton himself has also been actively perusing the gig and most recently retweeted the plea in the hope's that "the powers that be are listening."
While we agree that Burton has the background, gravitas, and definite enthusiasm to take over the position, we couldn't help ourselves and put together a list of El Pasoans that we'd love to see have a shot at hosting the classic game show.
10 El Pasons We'd Like To See Host Jeopardy
Disney Coco-Inspired Mural In El Paso