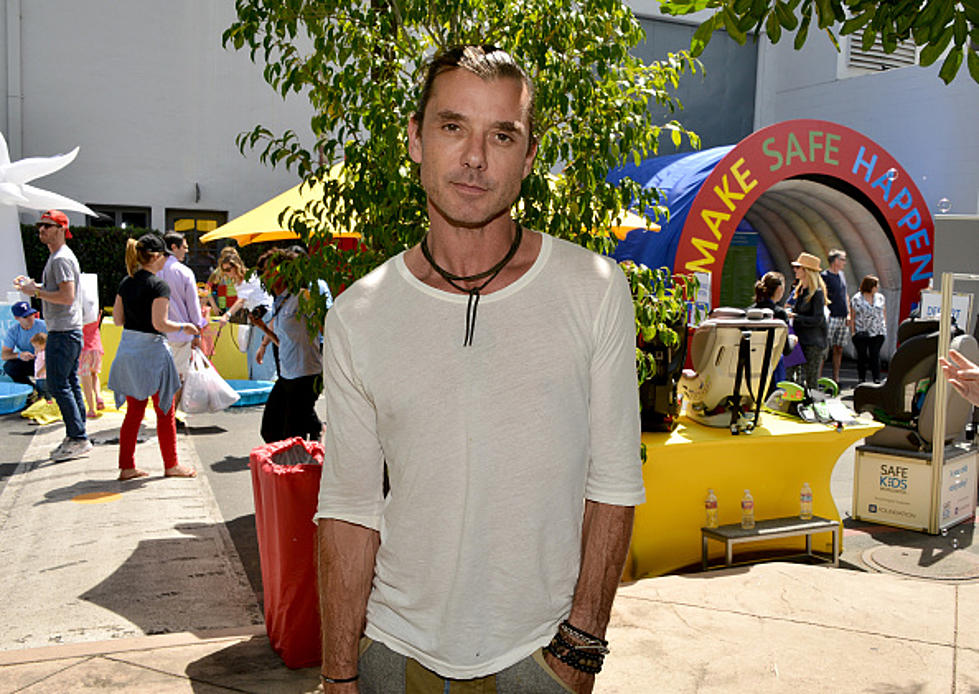 Yummy Spots You're Bound to Bump Into Gavin Rossdale at In EP
Araya Doheny
El Paso has some great plans that require reserving October 1st that involves Bush and Stone Temple Pilots. We are certainly getting pumped up about Bush performing a free show at Speaking Rock Entertainment Center. Gavin Rossdale played catch up with KLAQ since it had been what seems like forever.
Enter your number to get our free mobile app
During the chit-chat KLAQ had with Gavin Rossdale, he mentioned his love for food. Gavin Rossdale says he loves to eat but when he eats it's healthy food. Even during the pandemic, his most valuable lesson for 2020 is health.
Clearly, Gavin Rossdale has managed to stay fit for someone who claims he's good at being a pig and sort of a healthy pig. Besides that, he's got other tricks up his sleeve besides his talented musical skills. Gavin Rossdale has also been doing the culinary thing for quite some time now.
In the interview below Gavin Rossdale revealed when exactly he got into cooking. So not only can Gavin Rossdale sing and play guitar, but he can also cook. But while Bush is on tour Gavin Rossdale doesn't exactly have time to cook.
Back when Bush performed at the KLAQ Downtown StreetFest he dined out at Tabla. Paola Sullivan got to cater to Gavin Rossdale on her first night working behind the bar at Tabla. You can see the evidence for yourself by checking out her photo directly below.
That got me thinking of the places we could possibly bump into Gavin Rossdale on October 1st in El Paso. Below are some of the places I believe Gavin Rossdale would grub out at that is healthy options. Each place I have listed below include my personal recommendations Gavin Rossdale would enjoy.
Healthy & Tasty Food In EP
1

Ruli's International Kitchen

Ruli's International Kitchen has healthy menu items that Gavin Rossdale would love. A favorite of mine I order often would be the shrimp tacos. The taste is delicious and also filling that is on the healthier side. I can imagine Gavin Rossdale eating from here during his lunch break.

2

Tea Coasters is also another favorite of mine I enjoy eating from time to time. Their menu options are on the healthy side with a variety of choices. The chipotle chicken sandwich pairs perfectly with their options of soups. If Gavin Rossdale would want to eat on the Eastside, this could be one of his healthy options.

3

Nour Mediterranean Cafe is a popular spot with tasty as well as healthy meals. The Gyro sandwich is unbelievably tasty and also not a killer for your diet. Also, their Tabbouli salad makes a lovely and fresh appetizer during this hot heat. If Gavin Rossdale enjoyed Tabla he will definitely enjoy Noir Mediterranean Cafe.

4

El Pasoans have a soft spot for Salt & Honey Bakery Cafe. That is another familiar spot El Pasoans on the healthy road chooses to grub at. This is a popular spot to have breakfast and lunch at. This spot is known for its Croissant French Toast and Londoner plate featured above. I wouldn't be surprised if Gavin Rossdale decided to have breakfast there Friday morning.

5

The only time Gavin Rossdale can grab a bite to eat at Sabertooth Food Co. is just for lunch. They have choices from snacks to light and fresh to order from. Also, if Gavin Rossdale has a Hulk appetite, he will enjoy their savage hunger items. Plus, I am sure he has a sweet tooth and doesn't pass up dessert.