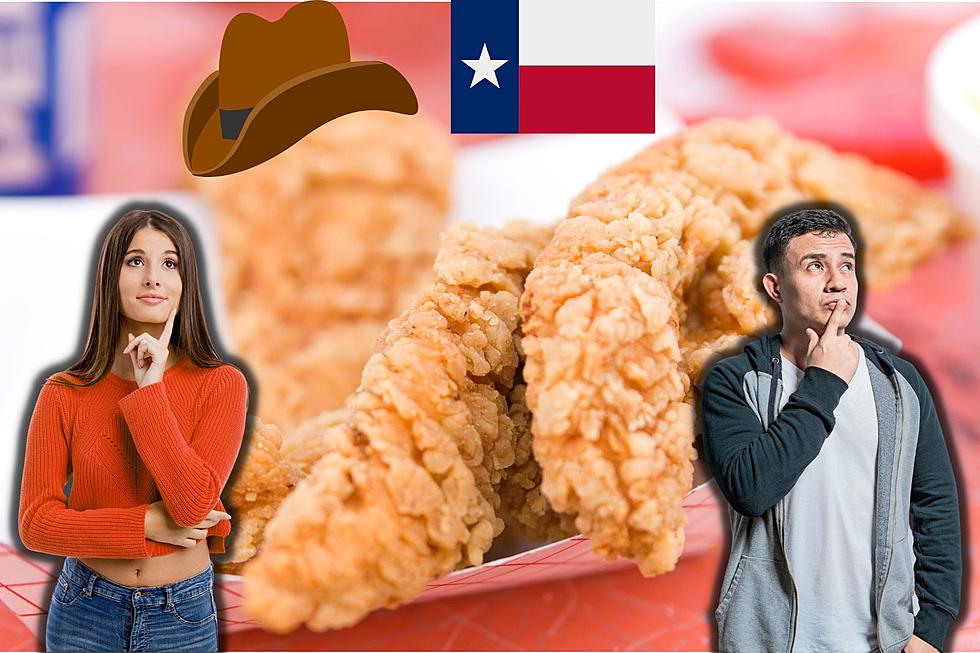 Chicken Fight! Where Are The Best Chicken Fingers In Texas?
Canva
Everyone in the state of Texas gets hungry. It's just a fact of life, and everyone needs to eat to right? There are so many choices for food though, and that's the tough part of eating: finding what to eat.
With so many options, it's hard to narrow down the perfect selection. Sometimes however, options are limited and things become even more annoying in terms of selection. So where do you turn?
Sometimes you just have to turn to old reliable. What are we talking about? Well, chicken tenders.
Yes, Chicken Tenders. But Another Question Has Appeared
Ah chicken tenders. Everyone has had a craving for them at some point in their lives. But there are eateries that are better at making them than others.
While looking around for info, we discovered this article last year from Eat This, Not That! It detailed where the best chicken fingers in the state were, which revealed Dallas business Street's Fine Chicken earned the distinction.
But here's the thing, there's so many restaurants in Texas, and many offer the food item known as chicken tenders. So while Street's Fine Chicken earned it in 2022, it might be time to update if there's a new leader of the chicken frying game.
So it's time we turn the question over to you. Is Street's Fine Chicken still the king, or has a challenger appeared to take the crown? Let us know by sending us a message on our FREE station app using the chat feature!
Let's Talk About The Places We Do Know Where The Best Is:
10 restaurants where you can enjoy very good guacamole in Temple, Texas, And Belton.
Texas Fattest Cities
Based on data collected by
WalletHub
, Texas has the fattest city in America.
The 10 Best Temple, Texas Restaurants As Picked By...AI?
Looks like the robots get hungry too. What's their choices for food?
Can You Hear The Simmer? Here's The Ten Best Places For Chili In Texas!
We love BBQ here in Texas, and let's be real, who doesn't also enjoy a good bowl of chili now and again?