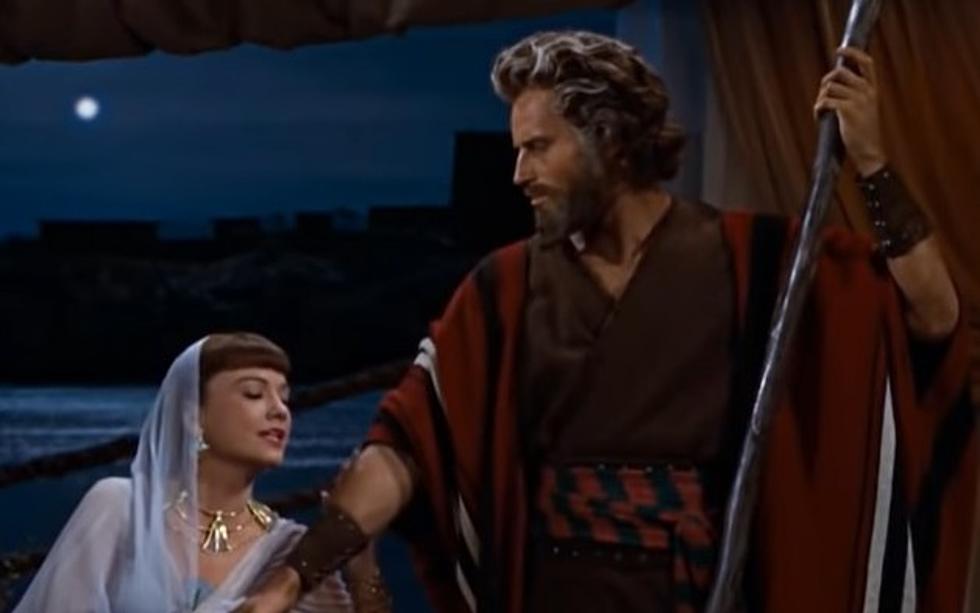 Watch The 10 Commandments In These El Paso Theaters
YouTube
Being the Easter season, sooner or later you were going to be able to watch one of the most epic Bible-themed movies ever filmed. This year, you'll be able to do it on the big screen and not just on tv. The Ten Commandments starring Charlton Heston will be coming to theaters this month in celebration of the film's 65th anniversary.
Ever since I was a little girl, The Ten Commandments has been a must see Easter movie for me. I love Charlton Heston's take on Moses and the often hilarious overacting by all of the cast. My favorite line is whenever one of the women in the cast says his name multiple times, oh Moses, Moses, Moses.
I've never seen The Ten Commandments on the big screen so I'm super excited about being able to check it out this year in a theater. Of course, there will be COVID restrictions observed and the theaters will require you to wear your face mask in the theater except when eating & drinking.
You can click here to get more information about the movie times and locations where The Ten Commandments will be showing. The running time is almost four hours, but there is an intermission so you'll be able to grab something to eat and drink or head to the restrooms before the second half of the movie.
WHAT: The Ten Commandments
WHEN and WHERE: Sunday, March 28, at Cielo Vista Mall, Cinemark 20 & XD at 11855 Gateway Boulevard West, and Cinemark Montana at 12700 Montana Avenue.
Wednesday, March 31, Cinemark 20 & XD at 11855 Gateway Boulevard West, Cinemark Montana at 12700 Montana Avenue, and Cinemark West & XD at 7440 Remcon Circle.
LOOK: The Most Anticipated Movies of 2021