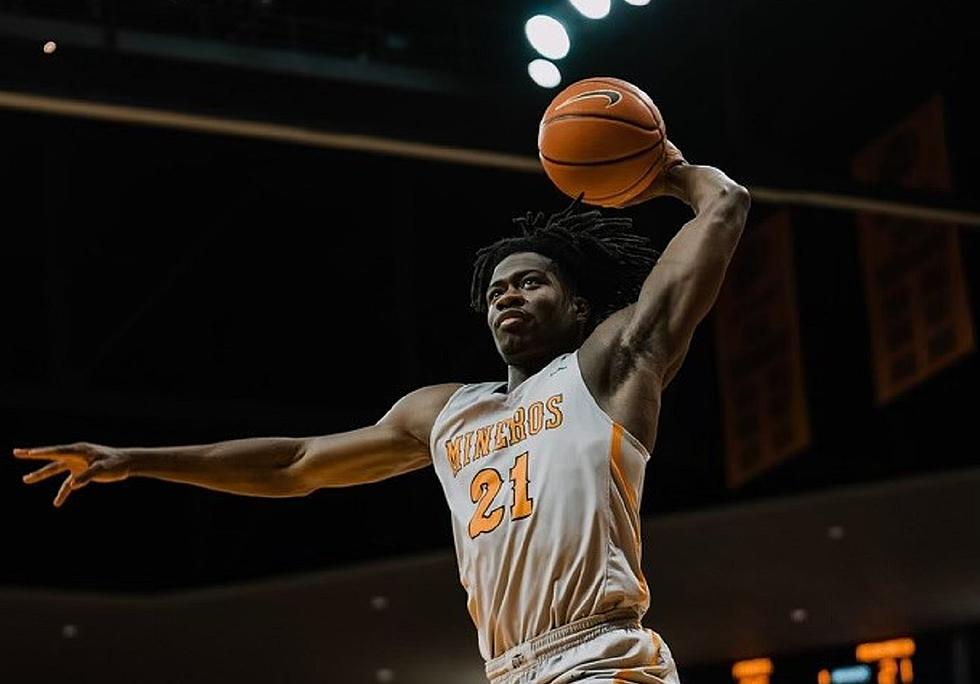 UTEP's Ze'Rik Onyema Dunks a Basketball Like a Big Man Should
UTEP Athletics.
When my dad was still alive, it drove him crazy how many basketball big men would put the ball on the floor before making their move in the paint. He could never understand why post players did not try and dunk every basketball when they had the opportunity. Ze'Rik Onyema is the rare exception to the rule.
At six-foot eight inches tall and 220 pounds, the freshman power forward already has an NBA body. It is a gift from the gods. Oneyma also knows what to do with the basketball when he is close to the basket. Z tries to slam it home every time no matter who is in his way. His monster dunks have become his signature move when he sees the floor as one of Coach Joe Golding's reserves.
What makes Onyema even better is his back story. He spent 10 years living in El Paso, while his parents were stationed at Fort Bliss. He later moved to San Antonio, where he starred at John Jay High School.
As much as I love watching Ze'Rik stuff a ball down the throat of an opponent, he is still a work in progress on the court. His free throw shooting needs a ton of work, since he has only made one of eight attempts from the foul line this season. Hopefully the UTEP coaches can work with him this offseason on his foul shooting and he can improve in that department in a big way next season. It will also give Coach Golding more confidence to give his big man extended minutes since he is likely to see more opportunities from the charity stripe as teams foul him on his way to the basket. Onyema also needs help with defense, especially since this is such a big part of Golding's style of basketball.
It has been a long time since UTEP had a player with the kind of potential as Onyema possesses. All he needs to do is learn the game, which will happen over time. Assistant coach Jeremy Cox specializes in big men and he has worked hard this season with his power forward. As Ze'Rik continues to evolve as a player and the rest of his game catches up to the ferocity of his dunks, the sky is the limit for him and the UTEP Miners.
LOOK: Biggest underdog victories in March Madness
Every spring, legions of sports fans turn their attention to college basketball when
March Madness
takes the national spotlight. Using aggregated Associated Press data, BestOdds has come up with 10 of the biggest—and most unlikely—underdog wins in March Madness history.