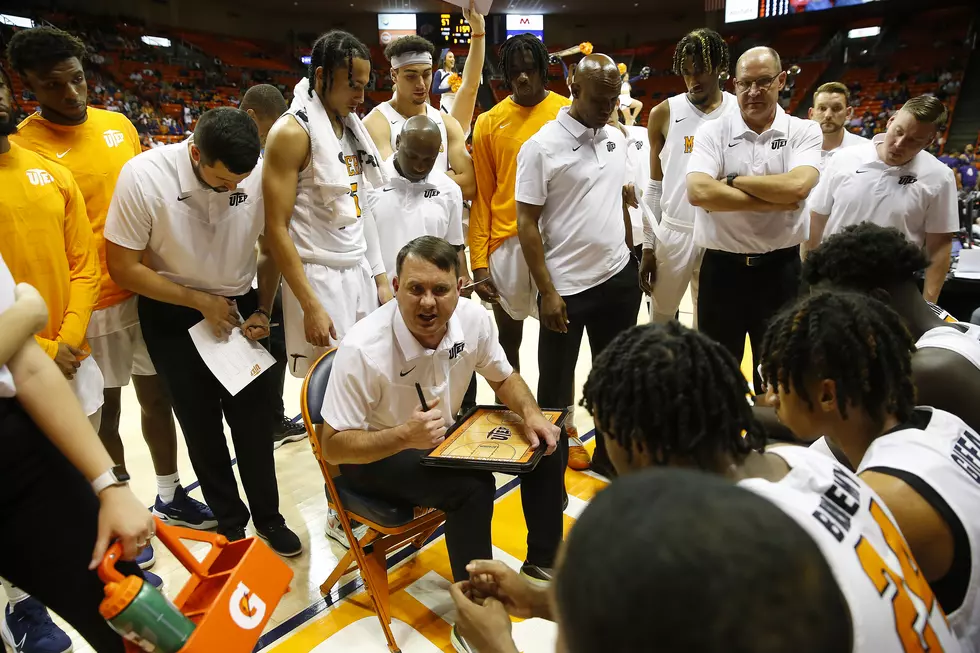 UTEP Men's Basketball Roster Again Lacks Proven Big Men
Ruben R. Ramirez
The 2022-23 UTEP men's basketball roster is set after Chipola College guard Carlos Lemus committed to to play for the Miners yesterday. That means that head coach Joe Golding has his team and they will once again lack a proven scoring big man.
Take nothing away from incoming players like Derick Hamilton plus returnees Ze'Rik Onyema and Kevin Kalu. All three will be asked to play the 5 this season. However, none of them are proven commodities at the Division 1 level. Onyema has the most potential based on his late season showing with the Miners. At 6-10, Hamilton does have the size to bang in the low post. He also averaged double figures last season at Bossier Parrish Community College. UTEP also has Jonathan Dos Anjos slated to play the 4. However, he is listed at 6-7, one inch shorter than guard Jamari Sibley.
This is the second season since Coach Golding arrived in El Paso that he has failed to land a proven D1 scoring big man. Centers with offensive talent are hard to come by, but as coach pointed out on SportsTalk last month, most teams in Conference USA lack a true dominating big man. Golding prefers to front the post and deny the basketball from going inside. Interestingly enough, Abilene Christian's leading scorer during their NCAA Tournament run last year was 7-0 center Kolton Kohl.
It should also be noted that last season's UTEP team won 20 games without a scoring big man. Tydus Verhoeven (6.6 ppg and 4.6 RPG) scored in double figures just eight times in 31 games and he never tallied more than 14 points in any contest.
The Miners will be guard heavy with an entirely different looking roster next season. Coach Golding might lack the dominant scorers of guys like Souley Boum, Jamal Bieniemy, and Keonte Kennedy, but he has plenty of guards on his 2022-23 roster capable of double digit scoring. UTEP also went the junior college route with five of their nine new players. Although the Miners lack the splash signees of the Rodney Terry era (or new NMSU head coach Greg Heiar), this current group of players all have a common denominator. Every newcomer will be coming to El Paso with a chip on their shoulder and all are bought into Joe Golding. Only time will tell if that strategy pays off.
UTEP Rebounds in Second Half to Route Florida A&M
UTEP had four players finish in double figure scoring including career high efforts from Jorell Saterfield and Jamari Sibley as the Miners improved to 4-2 on the season with a 67-53 win over Florida A&M.