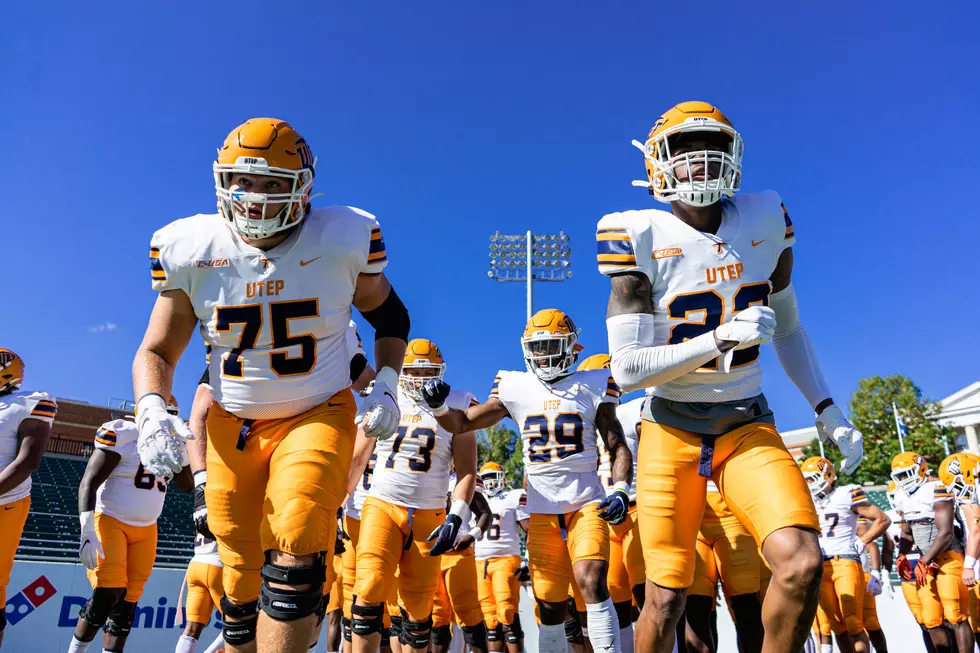 UTEP Football Television Schedule Reveals 7PM & 2PM Kickoffs
Connor Putnam.
As part of the Conference USA television schedule reveal, UTEP football officially released its own broadcast schedule that features all but one game on the national television radar.
All the Miner games, with the exception of their road games against NM State (8/31) and Boise State (9/10), will be televised on ESPN 3 and ESPN+. Their road contest against the Broncos will be on FS1 for a Friday night game, while the Battle of I-10 broadcast is still TBD.
UTEP's first four home games against Bethune-Cookman (9/4), New Mexico (9/25), Old Dominion (10/2) and Louisiana Tech (10/16) will be set for a 7 p.m. kickoff. Their last two home matchups—UTSA (11/6) and Rice (11/20)—will feature 2 o'clock kickoffs.
"We are excited that all of our fans will be able to either travel to watch the Miners or tune in on FS1 and the ESPN Networks to support our football program," head coach Dana Dimel said. "As I've mentioned before, eight of our games will be played in the state of Texas and New Mexico. It's always nice to get more eyes on your football team because it helps grow multiple areas of the program, especially when it comes to recruiting."
Each of UTEP's road C-USA matchups will be afternoon kickoffs, compared to night games at the Sun Bowl in the early fall.
2021 UTEP FOOTBALL BROADCAST SCHEDULE
Aug. 28
at NM State
TBD
TBD
Sept. 4
BETHUNE-COOKMAN
ESPN3
7 p.m. MT
Sept. 10
at Boise State
FS1
7:30 p.m. MT
Sept. 25
NEW MEXICO
ESPN Networks
7 p.m. MT
Oct. 2
OLD DOMINION*
ESPN Networks
7 p.m. MT
Oct. 9
at Southern Miss*
ESPN Networks
5 p.m. MT
Oct. 16
LOUISIANA TECH*
ESPN Networks
7 p.m. MT
Oct. 30
at Florida Atlantic*
ESPN Networks
4 p.m. MT
Nov. 6
UTSA*
ESPN Networks
2 p.m. MT
Nov. 13
at North Texas*
ESPN Networks
2 p.m. MT
Nov. 20
RICE*
ESPN Networks
2 p.m. MT
Nov. 27
at UAB*
ESPN Networks
TBD