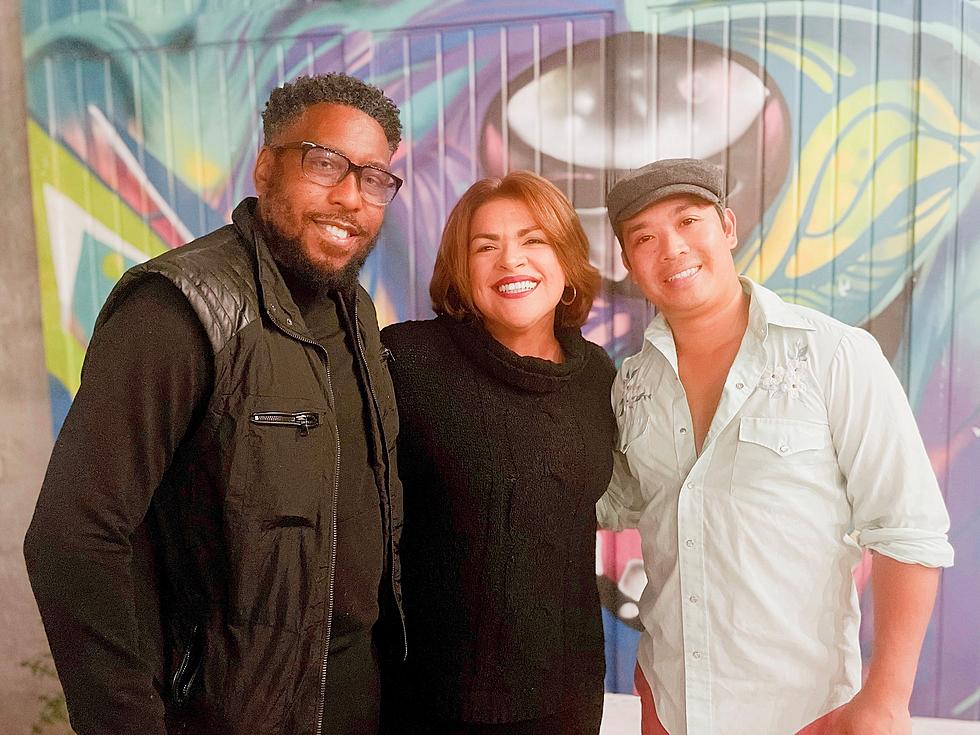 The Noodle Man Is Back In El Paso With Great Eats & Sonic Funk
ma
The Noodle Man is back in town to not only cook up some delish Thai but he's brought along some musical friends along with funk-soul artist Tomar Williams.
Dream Kasestatad, aka The famed Noodle Man, the chef behind the traveling Thai Pranom, has partnered with Tomar Williams of Tomar and the FCs, to create "Feed the Soul," a music and food pop-up tour.
Dream is the chef and owner of Pranom Pop-Up, a traveling Thai street food pop-up who grew up around his parent's Thai restaurant. Over the years, he's gained notoriety after being featured on the cover for Eater and LA Weekly magazine's food section. Soon after, his fan base grew after a pilot show based on his real-life, titled "The Noodle Man," began streaming on Amazon Prime.
Before the pandemic, The Noodle Man was a steady fixture at various festivals such as SXSW, Beal Street Festival, movie premieres, and TV shows. Since then, the famed chef continues serving up his divine Thai cuisine taking over boutique hotels, breweries, bars, and restaurants all over the country.
This time around, Dream is traveling with musical funk artist Tomar Williams (sans the FC's), and together they are elevating the senses by pairing up savory eats with sweet modern soul.
No strangers to the Austin music scene, Tomar Williams & The FCs have taken the stage at SXSW, ACL and were voted in the top five of the Austin Chronicle's Music Poll for best Blues, Funk, and Soul artist in 2017 and 2018. Their music has also made Billboards 100 with hits such as Purple Stuff, Sittin Sidewayz, and Still Tippin'.
Don't miss a night of great eats and stellar music when The Noodle Man and Tomar Williams join together for Feed the Soul at Old Sheepdog Brewery in Central El Paso.
Pranom Pop-Up will be inside the taproom selling delicious homemade Thai dishes beginning at 7 p.m. until sold out.
Menu: Two options, Slow 14-hour Braised Brisket Boat Noodle Soup and a Vegan Crispy Tofu option with mushroom broth, will be available.
Feed The Soul: The Noodle Man and Tomar Williams
Old Sheepdog Brewery (3900 Rosa Ave.)
Doors open at 7 p.m.
Admission: $15
Sneak Peek At The El Paso Museum of Art Catrina Village For Dia de Muertos Celebration
El Paso's Blue Moon Drive-In