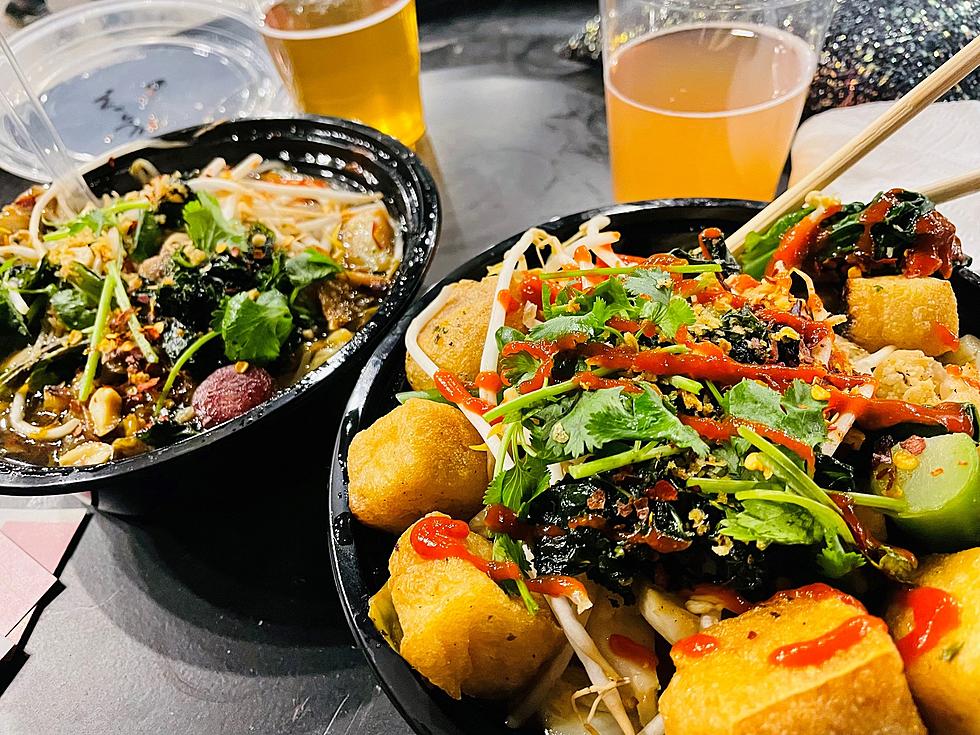 The Noodle Man Heads Back To EP To Excite Tastebuds & Warm Souls
ma
Get ready because the Noodle Man is heading back to El Paso with his savory Thai eats this weekend, and it's just too good to pass up.
Dream Kasestatad aka The Noodle Man will bring his Pranom Thai Pop-Up again to Old Sheepdog Brewery with more tasty Thai options this weekend.
I know it's Thanksgiving week, and there will probably be plenty of leftovers meaning that you'll need something in between all those turkey casseroles, sandwiches, and soups that you'll be concocting with those said leftovers.
Enter Pranom Pop-Up Traveling Thai Street Food from Austin and its comfort style dishes that will warm more than your tastebuds but your soul.
This weekend The Noodle Man will be setting up at Old Sheepdog Brewery, and his menu has expanded to three options, including vegan versions.
Menu:
$13 Kho Soi Curry Noodle Soup: (Saturday Only) Chicken, crispy chicken skin, coconut milk, egg noodles, fried wonton noodles, bean sprouts, pickled mustard greens, fried onions, dry chilies, and lime citrus. Vegan option available.
$14 - Slow Braised Brisket: (Saturday Only) Slow 14-hour Braised Brisket Boat Noodle Soup and a Vegan Crispy Tofu option with mushroom broth will be available.
$13 Rad Na: (Sunday Only) Rice noodles wok stir-fried with eggs, Chinese broccoli, bean sprouts, dry chiles, garlic in a thick soybean sauce. Vegan option available.
The Noodle Man will be inside the taproom at Old Sheepdog Brewery, selling delicious homemade Thai dishes all weekend long until sold out.
Pranom Thai Pop-Up Traveling Thai Street Food
Old Sheepdog Brewery (3900 Rosa Ave.)
Saturday - November 27 from noon till sold out
Sunday - November 28 from 4 p.m. till sold out
Cash or Card
About The Noodle Man:
Dream Kasestatad grew up around his parent's Thai restaurant gained notoriety after being featured on the cover for Eater and LA Weekly magazine's food section. Soon after, his fan base grew after a pilot show based on his real-life, titled "The Noodle Man," on Amazon Prime.
Before the pandemic, The Noodle Man was a steady fixture at various festivals such as SXSW, Beal Street Festival, movie premieres, and TV shows. Since then, the famed chef continues serving up his divine Thai cuisine taking over boutique hotels, breweries, bars, and restaurants all over the country.
Here's Where To Find All 8 Of El Paso's Balloon Mural Series:
Loteria Del Chuco Preview