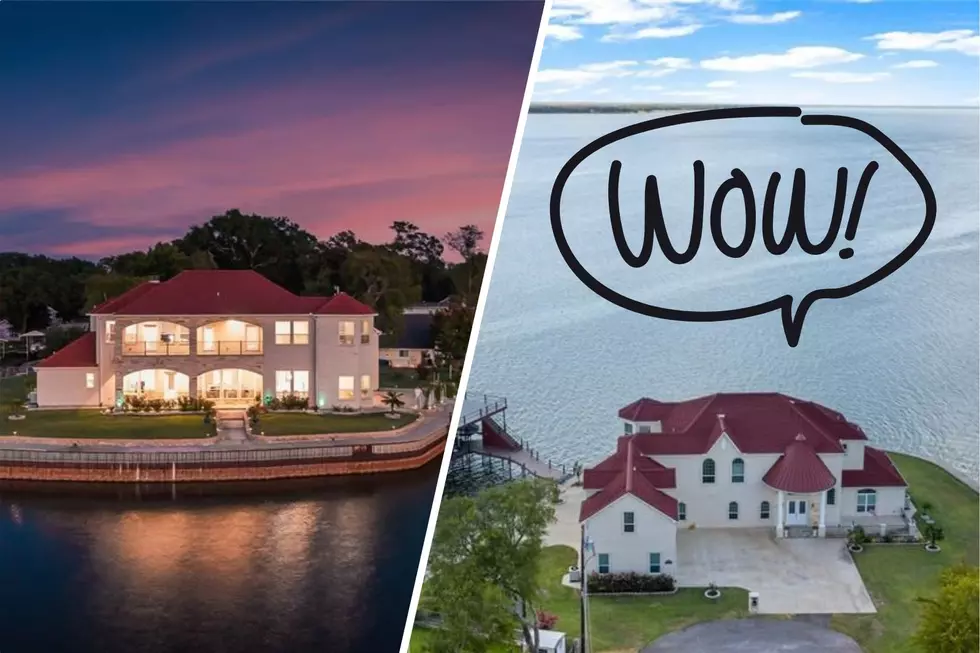 The Most Expensive Home For Sale In Gun Barrel City, TX
Ebby Halliday Realtors - Debbie French
This Home Is "On The Water" And Comes With Some Fun Accessories In Its Sale Price.
Gun Barrel City to many East Texans is a fun place to enjoy some water fun due to its location next to the Cedar Creek Reservoir. If you're dreaming of living your life on the water instead of just visiting, then the most expensive home for sale in Gun Barrel City could be yours if you have your money right.
This Stunning Home Includes Furnishings, Boat And Personal Watercraft!
The home being sold by Debbie French of Ebby Halliday Realtors has everything you need to enjoy the water without having to buy anything extra. This 5 bedroom home plus office (could be formal dining or 6th bedroom) has water views in almost every room!
It Also features real wood floors, 12 ft. ceilings, big windows and did I mention the spectacular views?
There's a beautiful kitchen with large island seating, granite countertops and wine refrigerator. A main floor master suite with gorgeous bath offering double vanities, separate tub, shower with multiple heads and walk in closet with built ins. Big utility room and abundance of storage throughout the home.
Don't Forget The Boat Dock With Party Deck!
Outdoors are just as amazing as the indoors with a boat house that comes with a boat and wave runners so you'll be ready for the water on the day you move in. Priced at $3.3 Million dollars, the home located at 241 Loon Bay Drive might be worth the price when you consider what you're getting. Let's take a look inside!
The Most Expensive Home For Sale In Gun Barrel City, TX Is A Lakeside Beauty
Priced at just over $3 Million Dollars, this home "on deep open water" comes with everything you need to have fun on the lake.
List of Some of the Best Public Golf Courses in Texas
If you love to golf here is a list of some of the best public courses in Texas
Not So Nice $2 Million Home in Amarillo, TX
This $2 million dollar home in Amarillo, TX has crazy wallpaper and some pink walls.