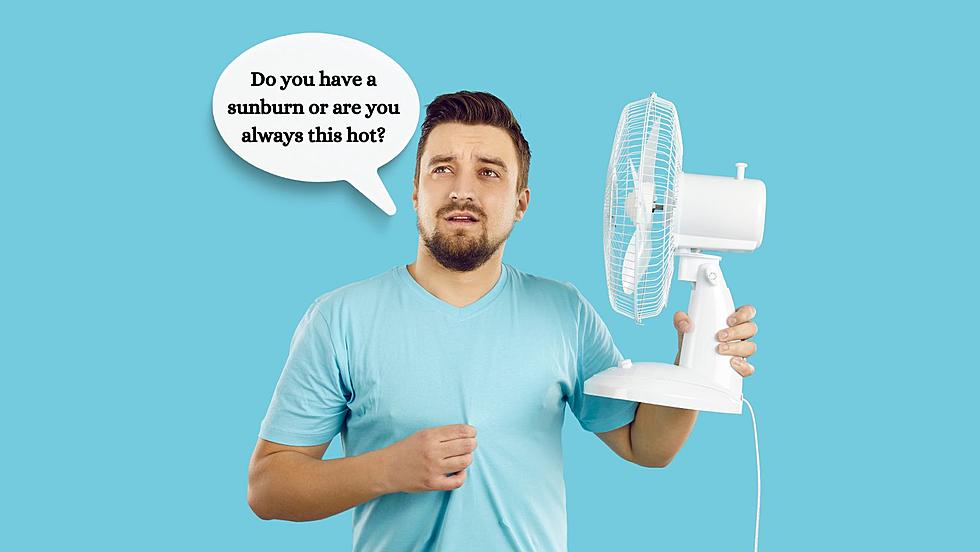 The Hottest Pickup Lines To Help You Beat The Triple Digit Heat
IL
The official start of Summer is upon us. and triple-digit heat is taking over the forecast this week into the weekend as the first heat wave of the season sticks around with afternoon highs expected to reach 107 by Sunday!
To help you keep your mind off of this heat wave we'll be experiencing this week, here are a few pickup lines that I hope will help you find a date to the pool this weekend. Use them at your own risk:
Iris' Beat The Heat Pickup Lines:
Are you having a good summer? Because you're hot.

Are you related to the sun? Because running into you just brightened up my day!

Do you have a sunburn or are you always this hot?

Hey baby, the sun is not the only thing that rises.

Hey, if you can't take the heat then maybe you should just get out of your clothes!

I hope there's a firefighter around because you're smoking hot.

I'd like to dive into that body… of water.

If it weren't for the summer sun, you'd be the hottest thing ever created.
And on a serious note, if you need a fan this Summer season, El Paso and Horizon Fire Departments will be offering free fans to locals in need. Dial 2-1-1 or Click Here for more details.
El Paso's March Snowstorm