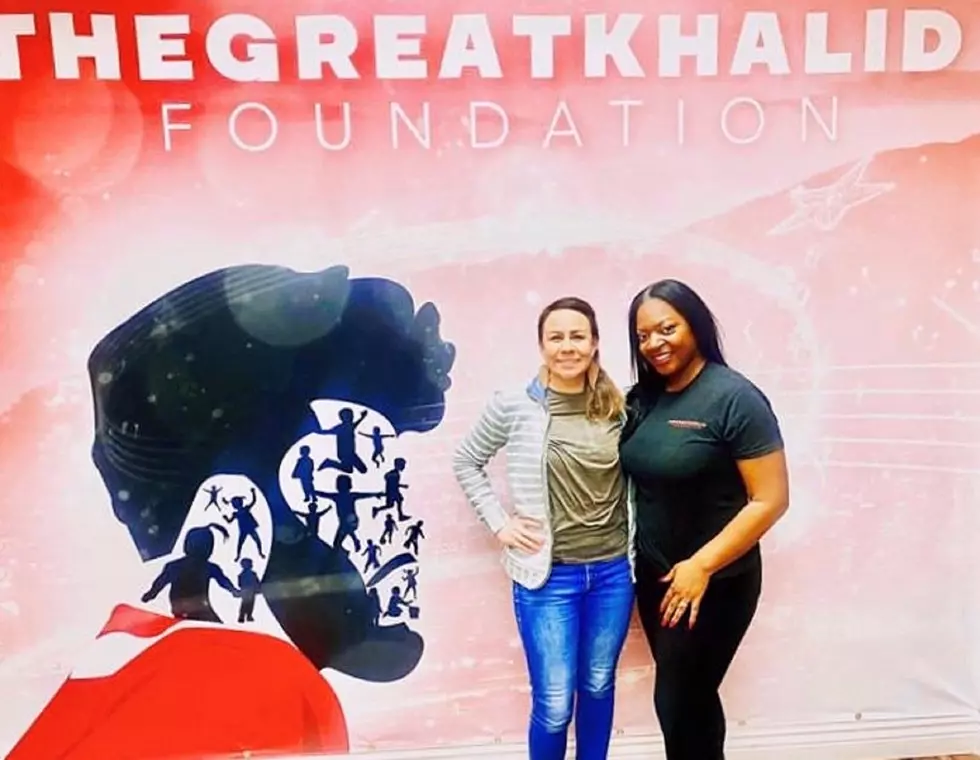 The Great Khalid Foundation Teams Up With Chuco Relic
The Great Khalid Foundation
This Friday, March 6th, The Great Khalid Foundation invites everyone out for their kick-off and meet and greet at Chuco Relic.
The Great Khalid Foundation will be selling the remaining Night for Sun City benefit concert tees at Chuco Relic just in case you missed out of getting one during the concert last year. The limited quantity of these exclusive shirts will be sold at all three Chuco Relic locations beginning on Friday, March 6th with all proceeds from the sale of the shirts going towards ongoing programming at the Foundation.
To kick-off the partnership, Chuco Relic will be hosting The Great Khalid Foundation team for a Meet & Greet at their central El Paso location from 4 p.m. to 6 p.m. and of course to promote the Night for Sun City t-shirts.
The Great Khalid Foundation is Khalid's namesake non-profit organization founded to give back to the families in the community of El Paso, Texas.
Don't miss your chance to get one of these limited t-shirts, two of which Khalid designed himself and to talk to the Great Khalid Foundation team about their scholarship program and all their upcoming initiatives that they have planned for 2020.
The Great Khalid Foundation Meet & Greet and Kick-Off
Chuco Relic located 3750 Gateway Blvd. E, Ste. B
Friday, March 6, 2020
4 p.m. to 6 p.m.