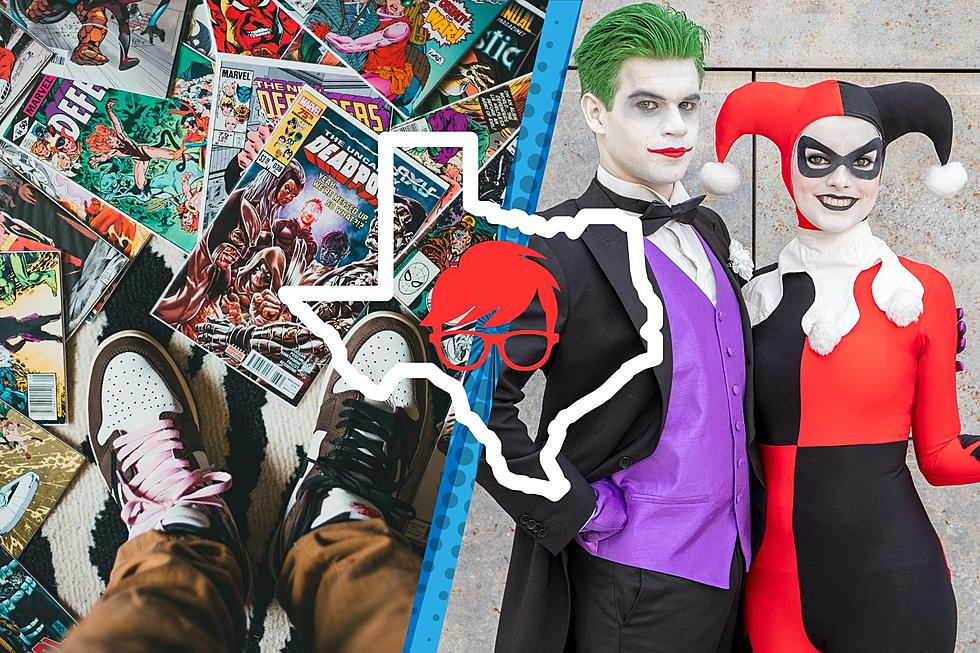 Texas is Second Geekiest State in the Nation, Embracing Geek Culture with Fervor
Canva
It used to be when someone was called a geek it was an insult, however, times are changing and most people don't take that as an insult anymore.  More like a badge of honor.
When it comes to hunting down the geekiest states in the country the Lonestar State comes in 2nd.  Out of 200 cities on the list Texas has 25 cities that are deemed geeky or perfect for a geek.
What is a geek?
a person who is knowledgeable about and obsessively interested in a particular subject, especially one that is technical or of specialist or niche interest.
According to a new study conducted by Lawn Love, it found that Texas is a perfect home for geeks.  How was this determined?
It's simple, the study looked at 13 metrics that included, access to comic book stores, geek social groups, and Comic-Cons.
On the overall ranking of geekiest cities, San Antonio was #3 on the list.
The top 10 Texas geekiest cities are:
1. San Antonio
2. Austin
3. Houston
4. Dallas
3. Fort Worth
El Paso entered the Texas list at #7.
Lubbock was #9


and Amarillo was #10.


The Geekiest city in the US is New York, followed by Los Angeles, but go San Antonio for coming in at #3!
A lot of time goes into being geeky.  The time and money people put in to create these amazing costumes is mind-blowing.  Collecting comic books is an art and it takes an eye and patience to get your hands on that one special issue.
In these situations, being geeky is having fun, whether it's cosplay, reading a comic book, or collecting that special figurine.  This is a fun hobby and a fun life.
With that said, let's all geek out Texas.
Cosplay, Special Guests, & More: What You Missed from Hub City Comic Con 2022
PICS: Check Out The Best Cosplay of Bell County Comic Con 2021
The 2021 Bell County Comic Con was another huge success. While the celebrity guests and panels are great, my absolute favorite part of the con is seeing all the fans who cosplay in tribute to their favorite characters. Let's take a look at some of this year's best!
The Weirdest Marvel Comics Ever Published
Of all the thousands of comics published by Marvel, these are far and away the strangest.