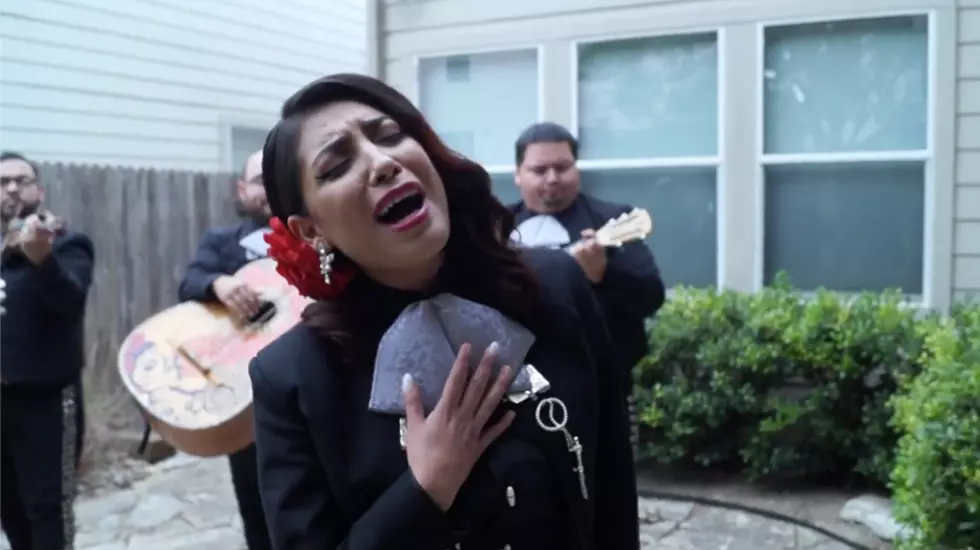 Texas Mariachi Band Shares Lovely Tribute to Olivia Newton-John
Mariachi Entertainment System via Facebook
The world is morning a national treasure, Olivia Newton-John.
She reached a wide audience and multiple generations. From her film roles to her albums, Newton-John really made an impact with her music and movie roles.
You know you can't go to any dance rehearsal without hearing someone performing a dance to a song from Grease. At Karaoke, you know someone will be choosing one of her songs.
I need a few drinks to belt my heart out my favorite, "Hopelessly Devoted to You" from the motion picture Grease.
Mariachi Entertainment System doesn't need liquid courage as I do. They beautifully performed and recorded the song back on 2017 and are sharing it again in memory of Newton-John.
I can't help but tear up a little hearing this mariachi cover. I feel the song has a more somber tone when performed this way. It could also just be my preference for any song covered by a mariachi band.
Just like some of the fellow Facebook users who have seen this video, they think it is a beautiful tribute to a wonderful woman.
Tons of fans continue to share how Newton-John has impacted their lives. From a simple song to her impact on speaking up for medical marijuana, Newton-John will forever have a special place in her fans' hearts.
I can only hope to experience Mariachi Entertainment System's performance of the song in person. The tears will be so worth it to honor such a beautiful soul.
AMAR Peruvian + Mexican Kitchen In El Paso
AMAR Peruvian + Mexican Kitchen opens in El Paso serving authentic Peruvian cuisine.
FANCY: 25 Celebrities Who Have Stayed at The Historic Hotel Paso del Norte