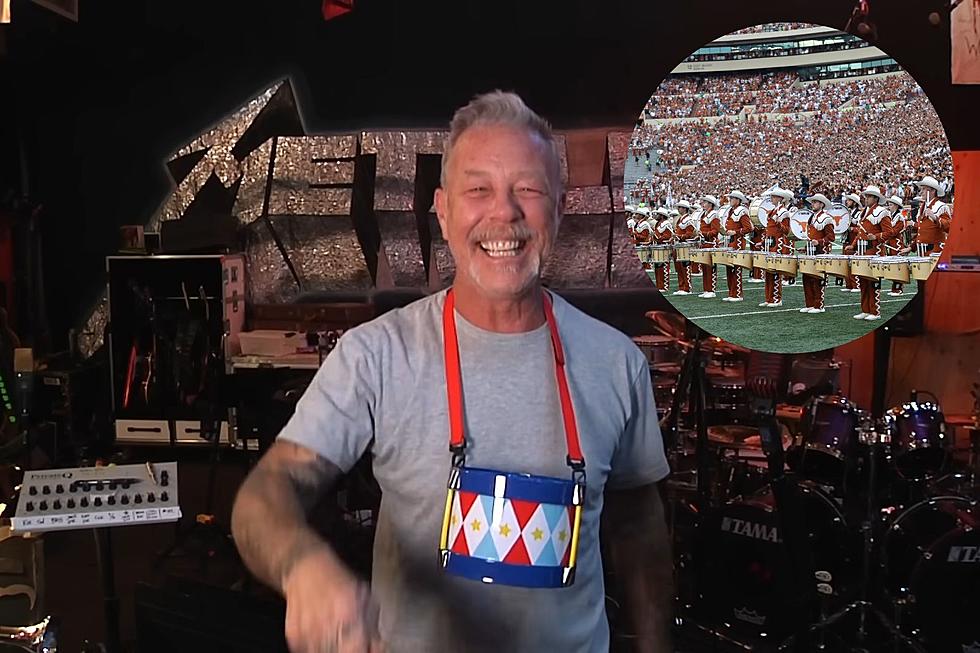 Texas Marching Bands Can Benefit From Iconic Rock Band's Contest
Metallica via YouTube/Getty Images/Canva
The most important things that make any sporting event exciting are the players, the fans, & the marching band. If you don't have an exciting band, how are you going to hype up the crowd for an amazing game? Texas has some INCREDIBLE marching bands & they can all benefit from Metallica's help
Metallica wants to help out marching bands?
It was announced on April 10th, that Metallica announced their very first "Metallica Marching Band Competition". The rules are simple for bands: add a Metallica song to their list & they can potentially earn help earning equipment for their school. And it applies for both high school & collegiate marching bands.
This can be HUGE for marching bands all over Texas
We've some truly fantastic & talented marching bands; just watch any Texas Longhorn or Texas Aggie game.
And that's not even counting the marching bands who've won national competitions. Like the Vandegrift High School band from Travis County,
or Argyle High from Argyle, Texas
And of course I couldn't leave out El Paso
When you think of local high school marching bands, you think of Coronado High School, Eastwood, El Paso High, Americas, Andress, Burges, Chapin, Franklin, Irvin, Bowie... all just a few high school marching bands with great programs.
There's also independent marching bands from El Paso like Sun City Independent, who've gone to win various competitions in Arizona.
and of course you can forget about our very own UTEP Miners.
Which Metallica songs should marching bands incorporate?
Thankfully Metallica's catalogue is FULL of hits, there's absolutely no shortage of songs to choose from. But my personal picks would be Enter Sandman, Master of Puppets (probably a great fight song), Creeping Death, For Whom The Bell Tolls, Seek & Destroy and my personal favorite choice: No Leaf Clover (it's already got the orchestra sound so I think a marching band can EASILY pull it off).
These Are The Metallica Songs El Paso Will Make Sure EVERYONE Hears
When you ask what the greatest Metallica song is, you'll get many different choices. We asked El Paso what THEIR favorites were & we got many great choices.