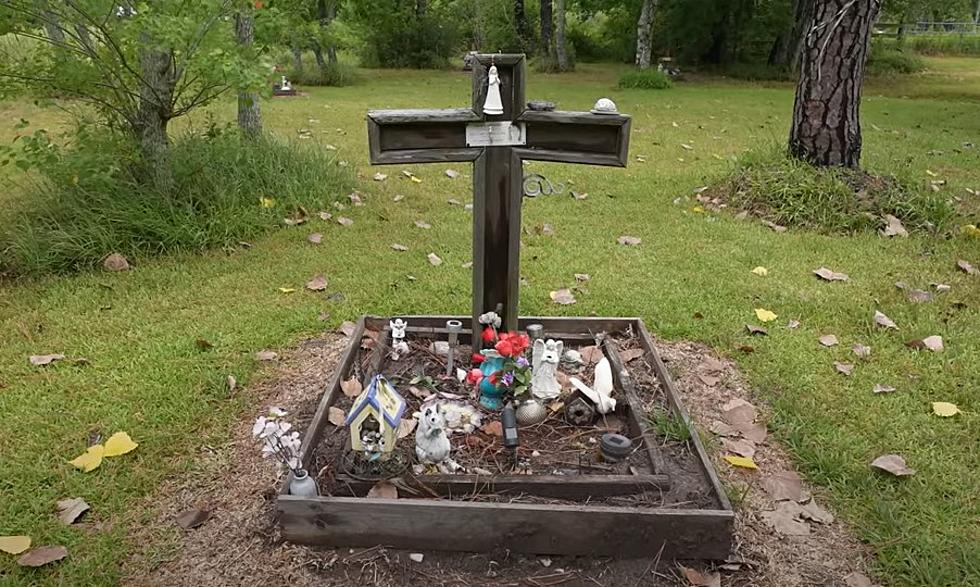 Texas 'Killing Fields' Serial Killer Suspect Has Supervision Extended
grimmlifecollective on youtube
Don't read Clyde Edwin Hedrick's alleged crimes unless you want to make yourself ill. I am a true crime enthusiast and it still managed to fill my soul with a nauseated dread. I felt heavier, grimy, and greyer for having seen it. It is full of instances of sexual assault and violence.
Perhaps it's the black-and-white nature of the document that makes it feel so real, so official, so true. Maybe it's the sheer volume of his convictions and offenses. Many of his crimes were committed against children.
This man is not in prison.
In fact, he could have been released from even being supervised. Luckily, the parole board did not see that as an appropriate course of action, per an email I received after I inquired.
I believe Hedrick very likely would have disappeared forever because he is also suspected of being a serial killer. It is believed by one victim's father that he is one of the notorious "Texas Killing Fields" killers that have littered a patch of League City, Texas with over 30 dead young women.
Eeirly, you can look up this area on Google Maps and it looks so...normal.
Imagine having the Killing Fields just a street's width away from your backyard.
Hedrick is the subject of a Netflix docuseries Crime Scene: The Texas Killing Fields. He spent time in prison after being convicted of the involuntary manslaughter of Ellen Beason. The murder happened in 1984, but Hedrick was only tried in 2014, as it took that long to rule Beason's death as a homicide. Hedrick claimed she drowned after investigators found her months after her death, under a sofa in a wooded area. Her remains were exhumed in 2012 and it was found that she had suffered blunt force trauma before drowning.
Hendrick was sentenced to 20 years but only served 7 based on "good behavior". However, the story shouldn't end there.
According to Texas EquuSearch, an organization formed by the father of Laura Miller, Hedrick is a likely suspect for other heinous crimes:
CLYDE EDWIN HEDRICK is an alleged serial killer and believed to have raped and murdered Laura Miller, Heide Fye Villareal, Audrey Cook, Donna Prudhomme and COUNTLESS other girls and women.
Laura was only 16 when she disappeared, two months before Beason's body was found. Laura's body was found a year later. There is some new evidence that could link Hedrick to these crimes. Tim Miller has already won a hefty civil suit against Hendrick over his daughter's death when Hendrick failed to appear.
Texas EquuSearch has helped find hundreds of people, or their bodies, since its inception. I truly hope that Tim Miller is able to find some real resolution and justice for his daughter's death.
These Girls Went Missing In Texas In The Last 30 Days
These 19 girls have gone missing recently in Texas. Let's work to bring them all home.
Texas Rangers Top 13 Cold Cases
The Texas Rangers keep an updated website on the top cold case investigations in the state. They currently date back to 1979. One case is from Lubbock County.
Teachers of the Texas Panhandle Behaving Badly
Some of the more salacious secrets of the Panhandle seem to lurk within our schools.