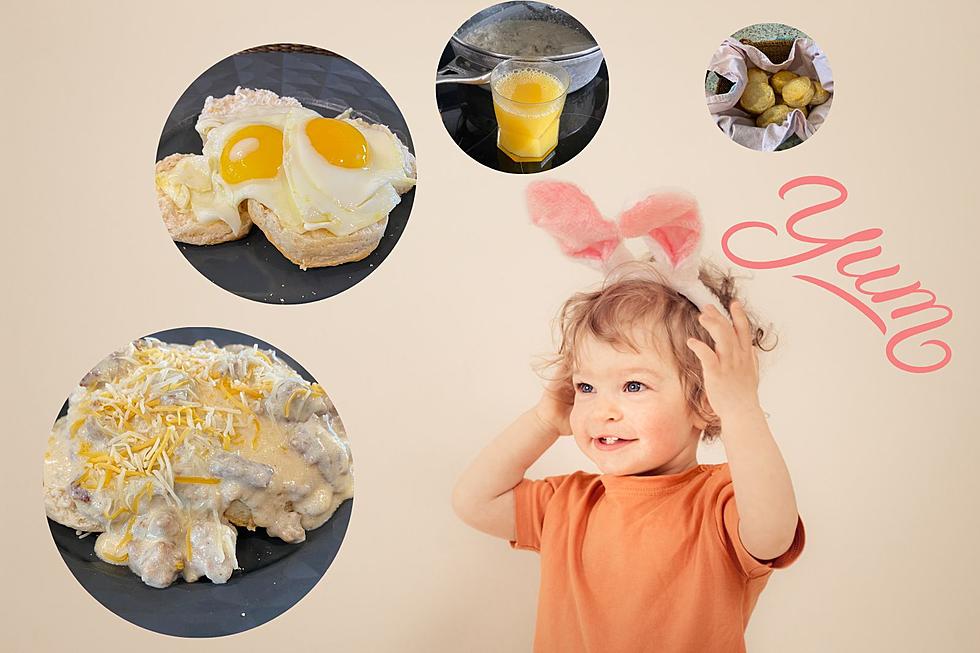 Best Homemade Easter Brunch In Texas, The South, And Beyond
Noah, TSM/Canva
I was born hungry, and nobody is alone in saying that. One of the greatest joys of life is food. If I've said it once, I've said it way more, "Killeen-Temple, you don't have to be hungry to eat."
This is a homemade recipe, but I will fully admit, I didn't grow and squeeze the oranges, grind up the sausage, gather eggs from a hen house, or churn the butter. If you're willing to excuse the ingredients portion from being homemade, this is a homemade meal that wins every time, not just Easter.
For the record, I did make the water from the faucet. Also, if you prep a few steps, you can make this meal after getting home from Easter service in about 30 minutes.
Here are the ingredients I used, but the fun of cooking is like going to a good concert. The real joy is in the variations and remixes. Do not be shy about adjusting the ingredients to suit your guests and personal pallet.
Ingredients:
Flour
Salt
Pepper
Paprika (Yes, it's technically pepper too.)
Sugar
Water
Eggs
Sausage
Butter
Milk
Biscuit Recipe:
Haha, nice try, but I'm not giving this one away. Will tell you it is my own version of the classic Annie Fisher's "Old Missouri Style" Beaten Biscuits. They're more dense, and require no milk. You will need lard though, so be prepared if you want to try it.
Hardware Needed:
Pot
Frying Pan
6 Quart Pan With Lid
Spatula
Wood Spoon
Wide Mouth Glass (Champagne and Orange Juice go here later.)
Mixing Bowl
Table Spoon
1/3 Cup Measuring
1 Cup Measuring
Best Homemade Easter Brunch In Texas, The South, And Beyond
Best Homemade Easter Brunch In Texas, The South, And Beyond
How to make the Best Homemade Easter Brunch in Texas.
Top 25 Delicious Foods & Drinks That Define The Great State of Texas!
There's more to Texas than just Dallas Cowboys and oil in fact, Texas has helped shape the taste of America. From BBQ, to Tex Mex to Ice Cream and beyond, Texas has introduced the rest of the U.S. to the Texas way of life through food. So what foods and drink make Texas so special? Let's take a look.
The 10 Best Temple, Texas Restaurants As Picked By...AI?
Looks like the robots get hungry too. What's their choices for food?