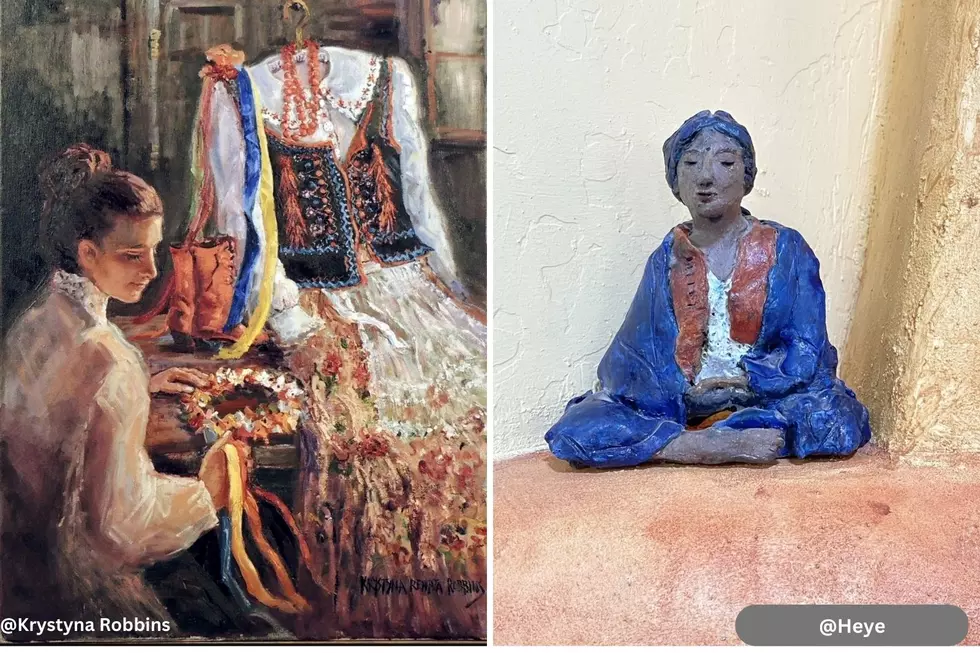 Support Local Artists During the Real and Imagine Art Sale
Krystyna Robbins/Heye
Townsquare Media El Paso invites you to the Real & Imagined Art Sale taking place at Star City Recording Studios, over 2 Saturdays, Feb 18th and 25th, each day from Noon until 4 pm.
This free event features 2 new and different art exhibits with 2 amazing lady artists, Krystyna Robbins and Helen Edwards. Art on display, art on sale.
Art by Krystyna Robbins
Art by Helen
More info will be released about this experience closer to the event.