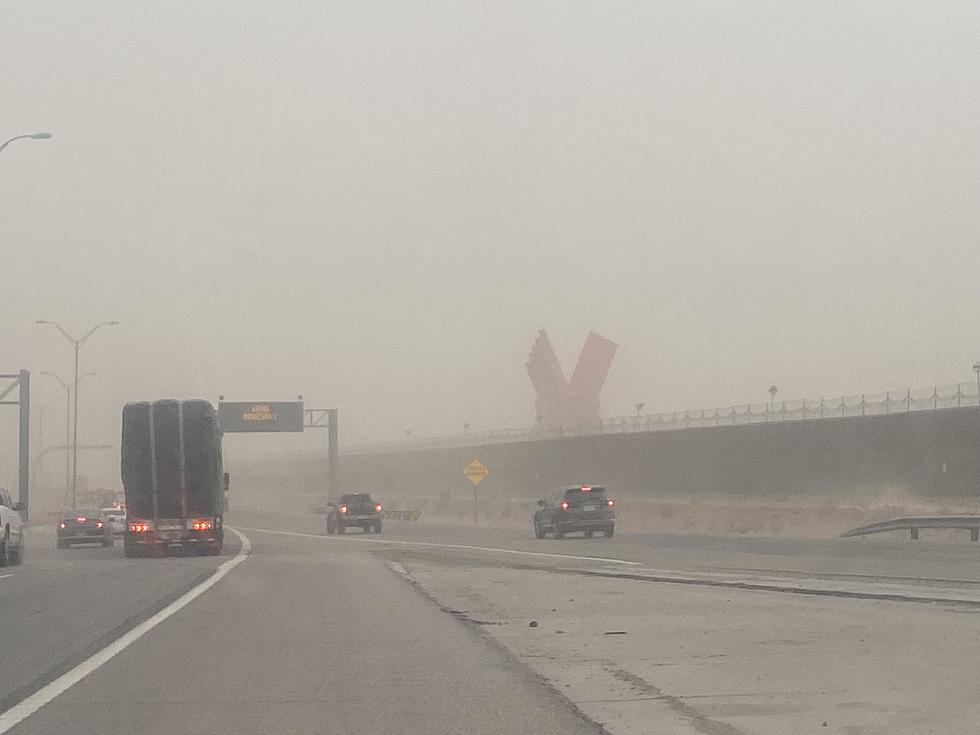 Summing Up El Paso's Weather With Before And After Photos
Courtesy: KISS-FM
What a difference a day makes! Yesterday we went from what felt like we were in the middle of The Wizard of Oz to today being a nice, cool, and sunny Thursday afternoon!
If you spent your whole day inside yesterday then you probably missed the wind and dust storm that pushed through El Paso and surrounding areas.
The borderland was under a high wind warning and a blowing dust advisory from 11 am until 7 pm but even after 7 pm strong wind gusts were still felt and heard from all parts of town.
According to the National Weather Service, El Paso experienced wind gusts up to 58 mph!
Take a look at a few before and after photos that show how things looked during yesterday's wind storm and how things are looking today.
West El Paso Dust Storm
A Windy Day In El Paso
But It wasn't just El Paso that saw those crazy winds! Take a look at this video of a trampoline...or pool....hanging from a power line in Las Cruces.