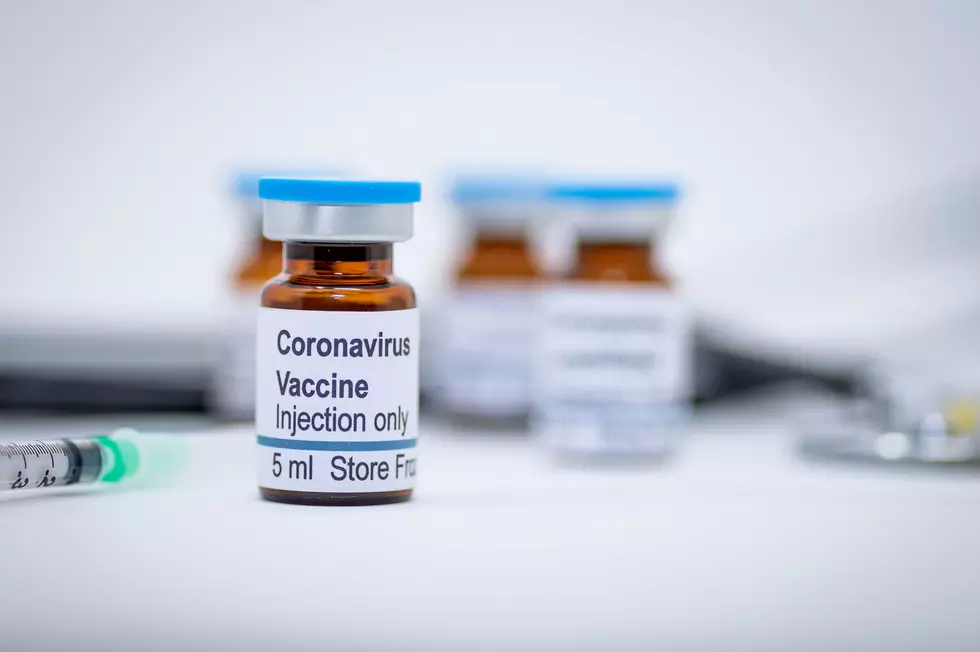 Study Projects 83 Percent of El Pasoans Will Get COVID Vaccine
Thinkstock
The demand for the COVID-19 vaccine in El Paso is high and the fact that appointment slots for vaccines fill up within minutes each time a signup is announced bears that out.  While this falls mostly under the category of "duh" the fact remains that the vaccine is completely voluntary and not everybody will choose to get it.
A national study conducted by the Delphi Group of Carnegie Mellon University and Facebook's "Data for Good" program indicates that approximately 83% of El Pasoans will ultimately choose to get the coronavirus vaccine which is more than the projections for Texas as a whole which is currently at 71%.
The county's total approximate population as of 2019 was 839,238.  If we use that as a baseline, 83% of that number means that almost 697,000 El Pasoans will choose to receive a COVID vaccine.
Carnegie Mellon University has a dynamic map that allows visitors to see what vaccine projections are around the country.  Keep in mind, these numbers indicate the percentage of people who plan to get vaccinated.  It's not a percentage of people who have already received any of the COVID vaccines or a percentage of the vaccine availability in the city.
You can view the numbers below to see what this study projects for various other areas.
El Paso: 82.87%
Las Cruces: 81.56%
Albuquerque: 80.62%
Austin-Round Rock: 82.38%
San Antonio-New Braunfels: 72.60%
Texas: 71.07%
New Mexico: 78.28%
Enter your number to get our free mobile app
See the Must-Drive Roads in Every State