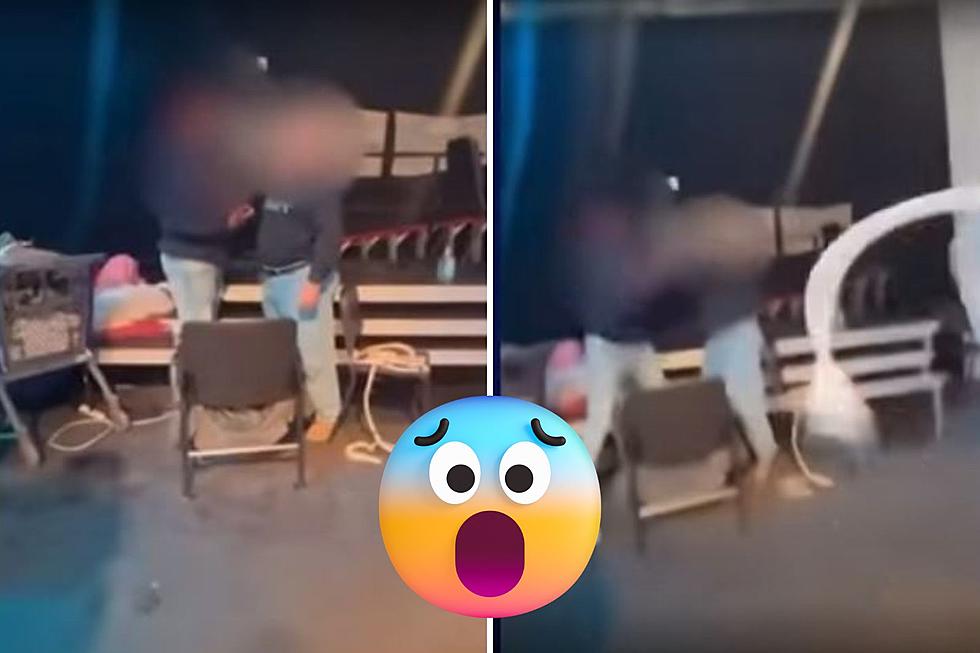 VIDEO: TX High School Student Punches Teacher in Face for Not Returning Phone
Screenshot from video shared by WFAA and KHOU
A video of a Lamar High School student punching a teacher in Houston, Texas has raised concerns among parents and teachers.
And, in my opinion, for good reason. It appears the cause of the student's violent outburst toward his teacher last Thursday was that the teacher wouldn't return the student's phone.
The student approached the teacher requesting his phone back. The teacher allegedly refused. Then the student punched the teacher in the face. The incident was caught on video by students who then shared it on social media.
Though he didn't want his name mentioned, one Houston Independent School District teacher who has taught for close to 20 years was shocked upon seeing the video, and had this to say, according to a report from KHOU 11:
"Twenty years ago, you wouldn't hear the same types of things that you hear in the classroom today from students. Those are the things that we deal with in the classroom. Those are some things that you have to ... prepare yourself for when you go to work in the morning. ... I might get punched in the face or somebody might throw a punch at me."
Our Texas teachers should NOT have to worry about dealing with this level of negative behavior.
The Principal at Lamar High School in Houston, Texas issued a response to the concerns in a letter that was sent to parents.
"We do not condone and will not tolerate this type of behavior. It is always our top priority to maintain an environment where our students and staff are safe. Administrators will be looking into the cause of the altercation and continue to evaluate ways to prevent these occurrences in the future."
Here's the video:
Are you a teacher or someone who works at any of our East Texas ISD Schools? If you've ever experienced behavior like this and would like to share your story, please contact me at tara.holley@townsquaremedia.com.
WOW! Take a Look Inside This Creepy Abandoned Mall in Dallas, TX
Abandoned since '19, Valley View Mall in Dallas, TX, aside from apparent graffiti artists, and a 2-alarm fire in February, has been empty for years. Would you like to take a look inside this once legendary North Texas mall? Yeah, me too.
18 Chain Restaurants That Are Slowly Disappearing
We all grew up loving these restaurants, but they are slowing disappearing right in front of our eyes.
These 7 Problems Make Your Car Illegal to Drive in Texas
We've seen it on the streets of East Texas, cars with busted windshields, only one headlight working or other issues. Those issues could and should result in a ticket as there are seven vehicle problems that are illegal to drive with.