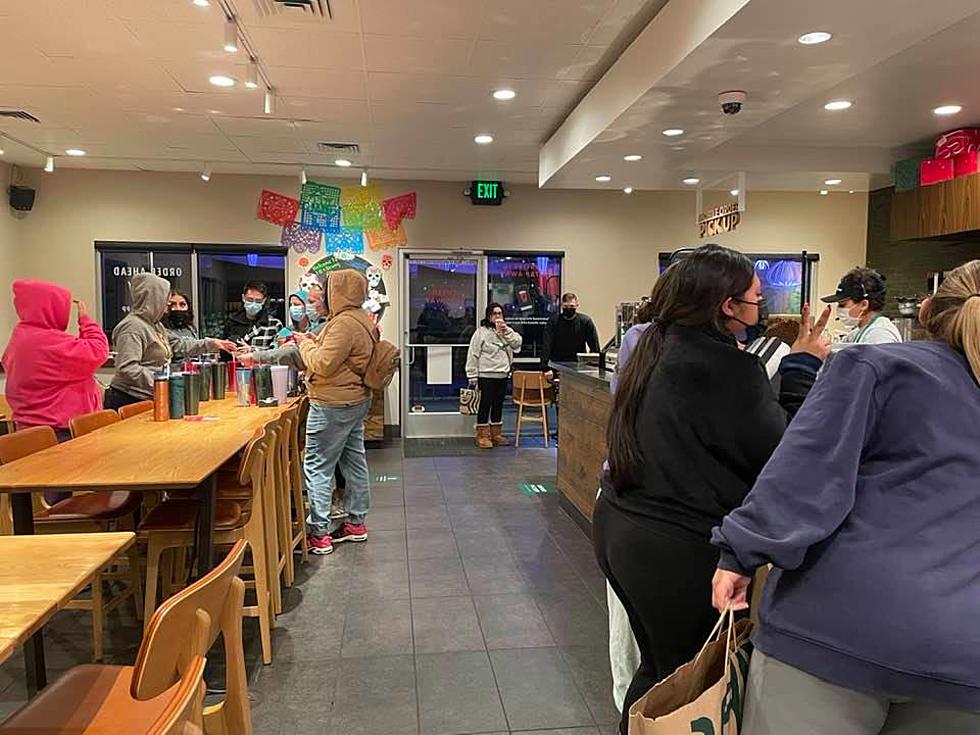 Starbucks Holiday Cups Will Probably Sell Out In El Paso Today
Patricia Martinez
When I heard that Starbucks was going to release their Christmas 2021 special edition cups I figured I would get to my favorite Starbucks on Airway and I-10 West right when they open at 4:30 a.m. and get some photos of the new cups. I was totally shocked when I pulled up and the parking lot was jam packed and there were a bunch of people already inside holding on to their cups.
WHO KNEW THEY WERE SO POPULAR?
I didn't, that's for sure. Apparently, according to the lovely folks at my favorite Starbucks, no matter what time of year they release new cups there are lines out the door and people show up first thing in the morning to get the best selection. These lovely ladies were nice enough to pose for me Thursday morning.
YOU MIGHT ONLY BE ABLE TO SEE THE CUPS IN THESE PHOTOS
I had to ask people to use their cups because that was the only way I could get these photos. Some of the Starbucks in town didn't even get a shipment of the holiday cups so it's entirely possible they might sell out locally before you have a chance to get any.
These jewel tone cups were really striking in person. The colors are gorgeous and the diamond pattern is very festive.
I get the impression that the cups in this year's collection are all about sleek lines and super saturated colors.
Even the lighter colors are somehow pale and strong at the same time.
The reusable cold cups are a thinner plastic and even though their colors might not be traditionally Christmas, they are still very pretty.
The woman who had these ornament and key chain cups was so excited that she got them. She said she always gets the Starbucks Christmas ornament every year.
I'm not sure these are part of the collection but they sure are purdy.
I didn't get any of the holiday collection, but I did get a latte and this is the paper holiday cup it came in.
CHECK THEM OUT: 100 years of Christmas toys, gifts and fads