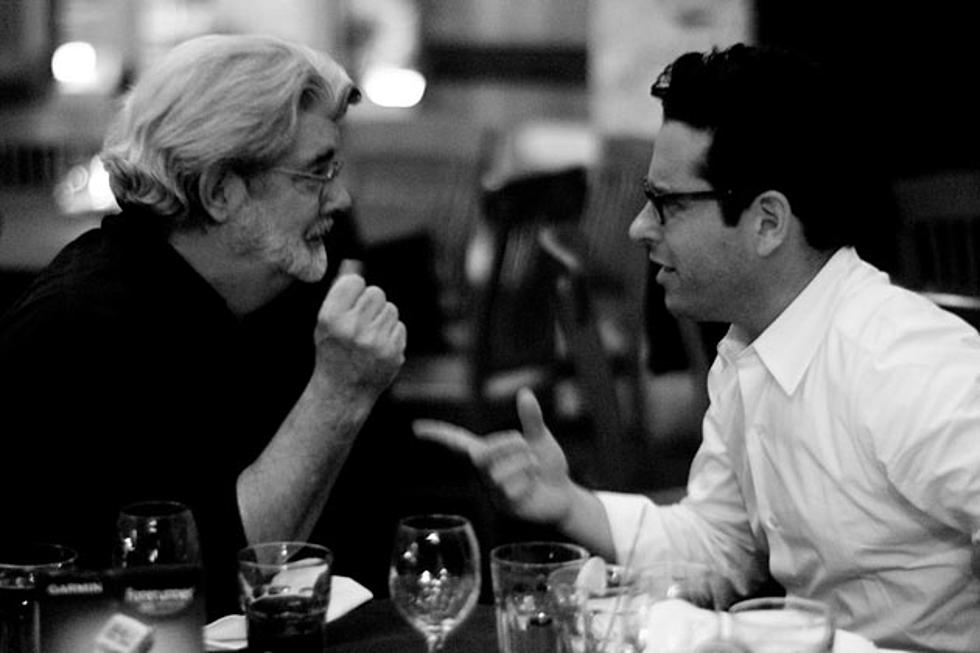 J.J. Abrams and Lawrence Kasdan Have "Assumed Screenwriting Duties" on 'Star Wars: Episode 7′
Joi Ito, Flickr
One of the very first 'Star Wars: Episode 7' announcements (minus the announcement that it was actually happening) was that Michael Arndt, the Oscar-nominated screenwriter behind 'Toy Story 3' and 'Little Miss Sunshine,' would be writing the script.
Lucasfilm has confirmed today that Arndt is out and director J.J. Abrams and Lawrence Kasdan ('The Empire Strikes Back') have "assumed screenwriting duties" on 'Star Wars: Episode 7.'
No explanation was given for Arndt's departure from the film (nor was there any information on whether Arndt would still get a story credit), but this was something we speculated on from the very beginning. Arndt was hired before J.J. Abrams came aboard and Abrams, a successful screenwriter in his own right, was very likely to take over with his own team. It's also likely that, while this is being officially announced today, Arndt has be gone for quite some time.
Said team now includes someone 'Star Wars' fans will be instantly familiar with: Lawrence Kasdan, the writer responsible for the best 'Star Wars' film, 'The Empire Strikes Back,' and 'Raiders of the Lost Ark.'
Said Lucasfilm president Kathleen Kennedy in a statement:
I am very excited about the story we have in place and thrilled to have Larry and J.J. working on the script. There are very few people who fundamentally understand the way a 'Star Wars' story works like Larry, and it is nothing short of incredible to have him even more deeply involved in its return to the big screen. J.J. of course is an incredible storyteller in his own right. Michael Arndt has done a terrific job bringing us to this point and we have an amazing filmmaking and design team in place already prepping for production.
The press release also mentions that 'Star Wars: Episode 7' filming is scheduled to take place in Spring of 2014 instead of the previously announced February 2014 date.