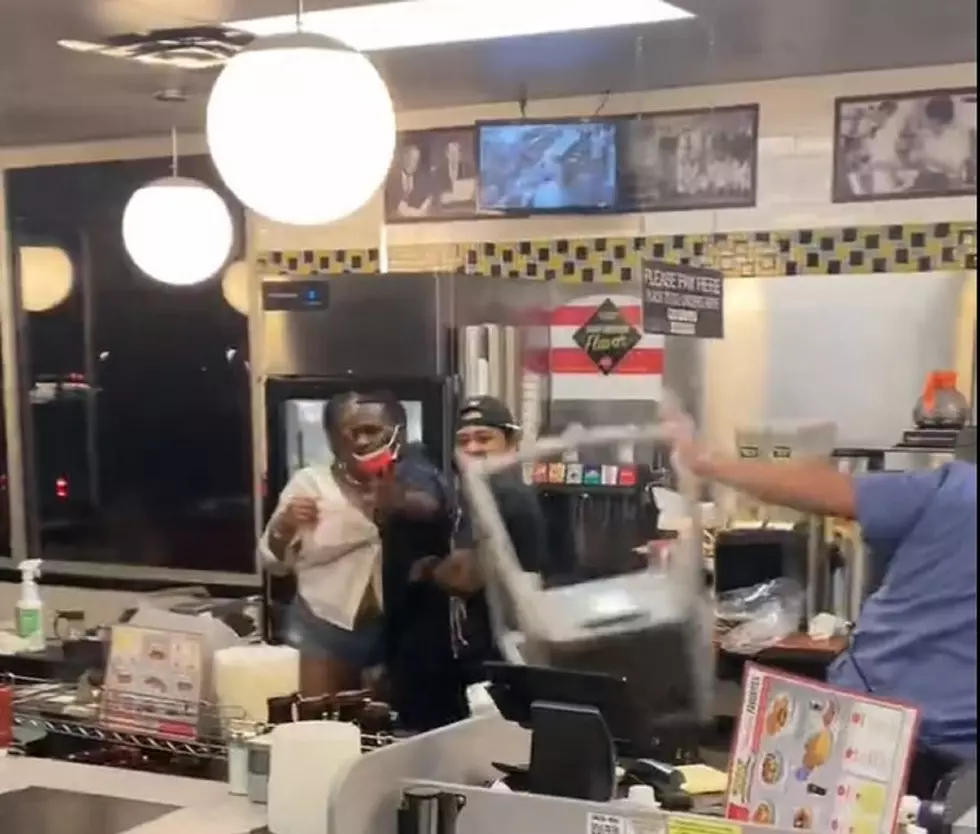 Social Media Goes Crazy Over The Viral Texas Waffle House Fight
Wallstreet_Ray via Twitter
It's not every day you go inside a restaurant & a fight will break out. But that's exactly what happened at this Austin, TX Waffle House. This video was posted on Twitter by Wallstreet_Ray just a few days before Christmas with over 5.7M views & has been circulating for a while now.
NOTE: There's some strong language so here's a NSFW warning.
The video would also be posted on YouTube through multiple channels covered by news channels or by people who were there at the Waffle House.
No one was hurt but 2 arrests WERE made that night. After the video went viral, social media had a field day posting their reactions. On Wallstreet_Ray's original tweet, over 5k people commented on the video (most of them commenting on the girl who caught the flying chair).
One Twitter user, SelzerFX, even created a version where John Cena was at the Waffle House.
Fans of UFC even tweeted at the president Dana White that he should hire the employee who caught the chair & let her work for him. Even former Wonder Woman, Lynda Carter, joked on Twitter about training at the Waffle House.
The saddest part though? The guy who filmed the whole thing just wanted some waffles. Sadly he didn't that night... I hope he was able to go out & enjoy the deliciousness of some tasty waffles.
This honestly reminds me of the viral video of the El Paso man who started a fight at McDonalds back in 2017; although THAT fight was much tamer than this one.
Who knows if this was just one last fight of 2022 or a sign of things to come.
25 Of The Best Wrestlers To Ever Represent the State of Texas
The Lone Star has seen some amazing wrestlers. Here's some that are proud Texans; look for YOUR favorite wrestler.