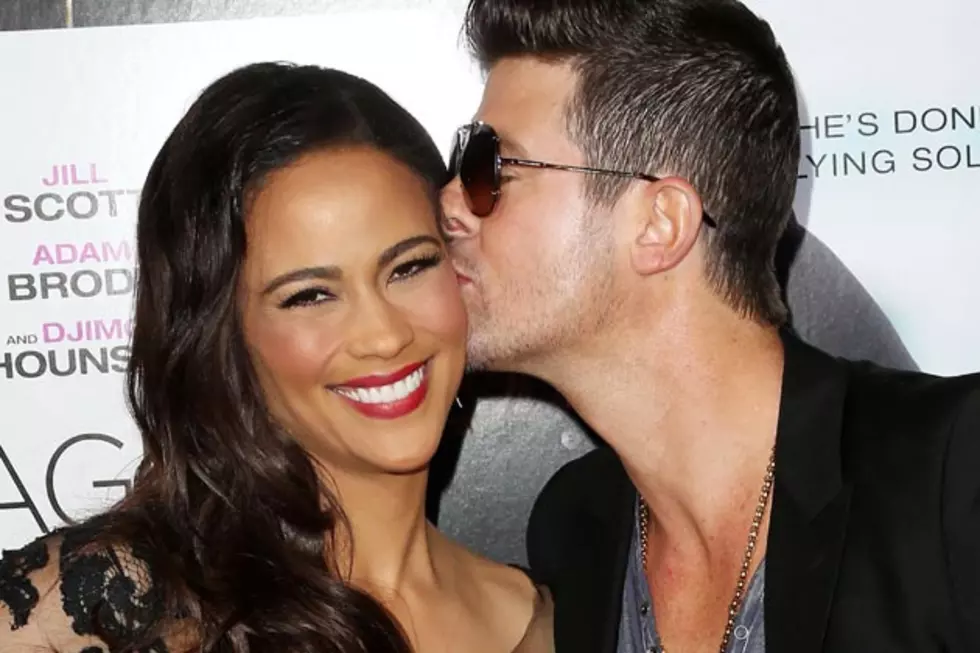 Robin Thicke Caught Dirty Dancing With Woman Who's Not His Wife
Frederick M. Brown, Getty Images
Robin Thicke was photographed dirty dancing and in physically suggestive poses with a woman in Paris this weekend, which is problematic since, you know, the 'Blurred Lines' hitmaker is very much married.
But this is not the first time that Thicke has been seen flirting – if you want to call it that —with other women.
At the VMAs afterparty, he grabbed a fan's butt within eyeshot of his wife, actress Paula Patton, to whom he has been married since 2005 and who was his high school sweetheart.
But Thicke's antics at Club 79 in the City of Lights might cause Thicke's baby mama to shake her finger and give him a stern talking to. We're not sure if Patton was on site or not, but still. Thicke was behaving sorta badly -- and we all know how much a picture is worth. And, well, there's dozens of pics.
Thicke, wearing his usual tie-less black suit, got up close and personal with the crowd, drinking and dancing with the fan. It may have been harmless, but it was sexy enough to raise more than a few eyebrows.
However, since Thicke is never one to shy away from talking about his wifey wife and how it was she who inspired his sexed up anthem, which was the song of the summer of 2013, perhaps his dirty dancing act was NBD since it's impossible for his wife not to see him having a good time. In the digital day and age, everything happens in plain sight.
Thicke and the girl, who had a wild mane of hair, embraced, as well. There may have been cheek kisses exchanged, too.
Take a look at the photos of Thicke, who may have been a little intoxicated, since he is sweaty and decidedly not polished. That, and he also has a drink in his hand in one shot. Is there anything for Paula Patton to be concerned about? Or is R. Thicke just letting off a little steam?