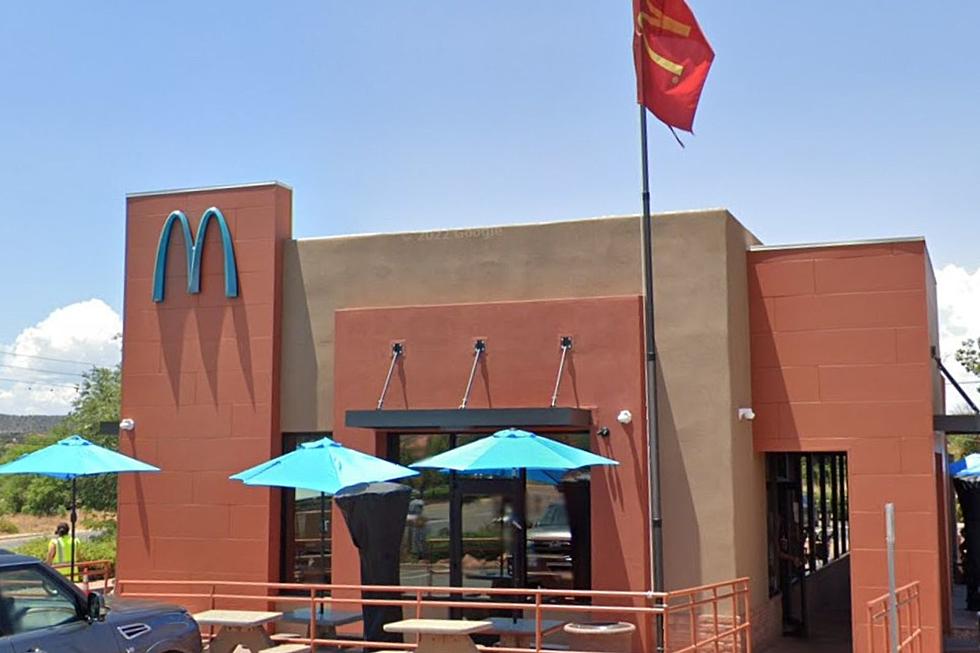 No Gold Arches Here; This Arizona McDonald's Has Blue Arches
Google Maps
McDonald's is certainly one of the most iconic restaurants in the world. And there have been some unique designs all over the country; like the one in New Mexico that looks like an alien spaceship. No matter where you go, you'll always find their easily recognizable, golden arches as their symbol.
Or do you?
Because it turns out, there is ONE McDonald's restaurant in the entire world that DOESN'T have the golden arches. If you travel to Sedona, Arizona, you will find that have this turquoise color for the arches. People call it, the Blue McDonald's.
Even the sign up front is blue too.
Why would they NOT have golden arches?
If you've been to Arizona, you know the deserty landscape consists of many red rocks. So when they built the original restaurant back in 1993, the city officials decided to make them blue to stand out amongst the scenery. And it worked.
You can definitely see their point; when you travel to the desert & you see THIS
you'll want to make sure people will take notice.
So what's it like inside the blue McDonald's?
There have been many uploads of people visiting this unique McDonald's all over YouTube, like this one from Marc Freccero.
Ben Travels TV,
and this YouTube short by watchyourhaircut.
Perhaps El Paso should change THEIR arches... at least once.
I know changing the color would be blasphemy but if I WERE going to suggest at least once location to have fun with; maybe the one by UTEP. Instead of golden arches, you can paint them ORANGE to match with the colors of the school.
Just a playful thought.
Great El Paso Restaurants That Offer Gift Certificates
El Paso Restaurants That Offer Gift Certificates