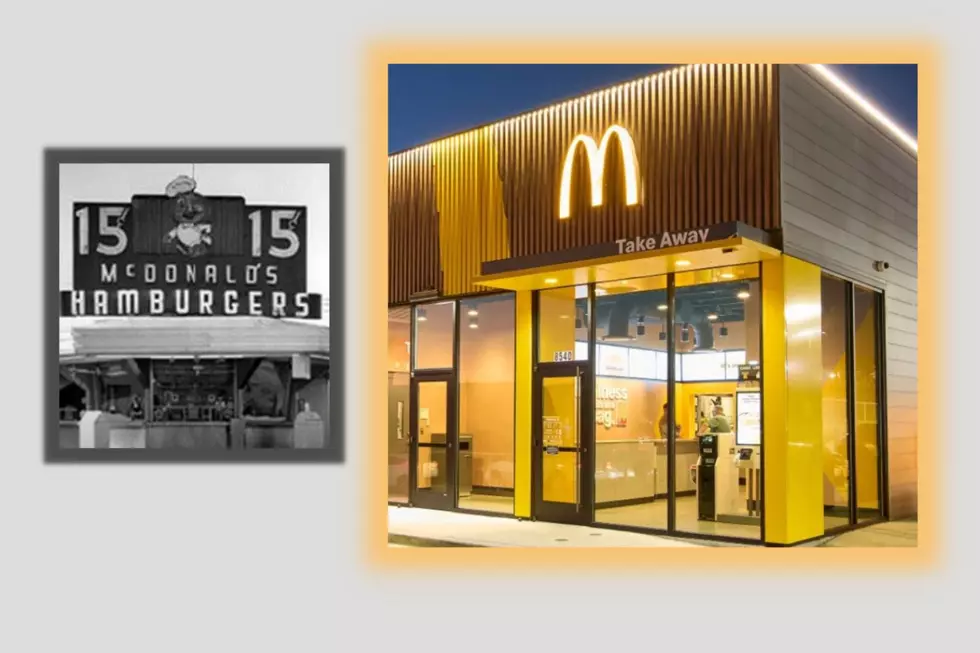 6 Futuristic Ways McDonald's is Changing the Way Texans Get Food
Youtube/TSM
Welcome to the future of McDonald's, Texas. Would you like fries with that?
McDonald's has just opened their latest restaurant with a "take away' concept right here in the great state of Texas. Of course.
These futuristic Mc Donald's feature grab and go service, with zero dine in availability and the FIRST of the latest 3D concept, "Take Away" McDonald's has just officially opened in White Settlement, of Ft. Worth Texas.
The new concept is designed around mobile orders, touch screen service only and has a drive-through lane for customers who place their orders through the McDonald's app.
Burgers are served by conveyor belt! 
In fact, all mobile orders come out on a conveyor belt for quick grab-and-go service at the window.
The parking lot? Designed for delivery drivers.
You've got to see it to believe it!
Thanks to WFAA for this jaw dropping video on Youtube!
The name of the game according to YahooFinance is " speed and accuracy." The idea is a large part of the McDonald's Accelerated Arches campaign which according to Forbes offers, "In late 2020, McDonald's launched its "Accelerating the Arches" growth strategy which builds on the company's historic strengths, while also addressing opportunities to meet rapidly evolving consumer preferences.
The latest concept is known as "3D" in the McDonald's franchise family which stands for "Delivery, Digital and Drive-Thru."
McDonald's has come a long way since it first opened in 1940.
Thanks to History Pod for this fast food legend history lesson. Wow, just wow!
Will the concept work though?
According to analysts, this is the future of fast food. 
If you are in the Ft. Worth area, this new McDonald's is located at 8540 West Freeway in White Settlement, along I-30 and Las Vegas Trail. But as the article indicates, it's best to order ahead, using the handy McDonald's app!
Top Ten Family Fun Themed Restaurants In Texas


Top Ten Family Fun Themed Restaurants In Texas
Top Ten of the Most Disgusting Things Texans Eat
Round Top Antiques Show and Fair