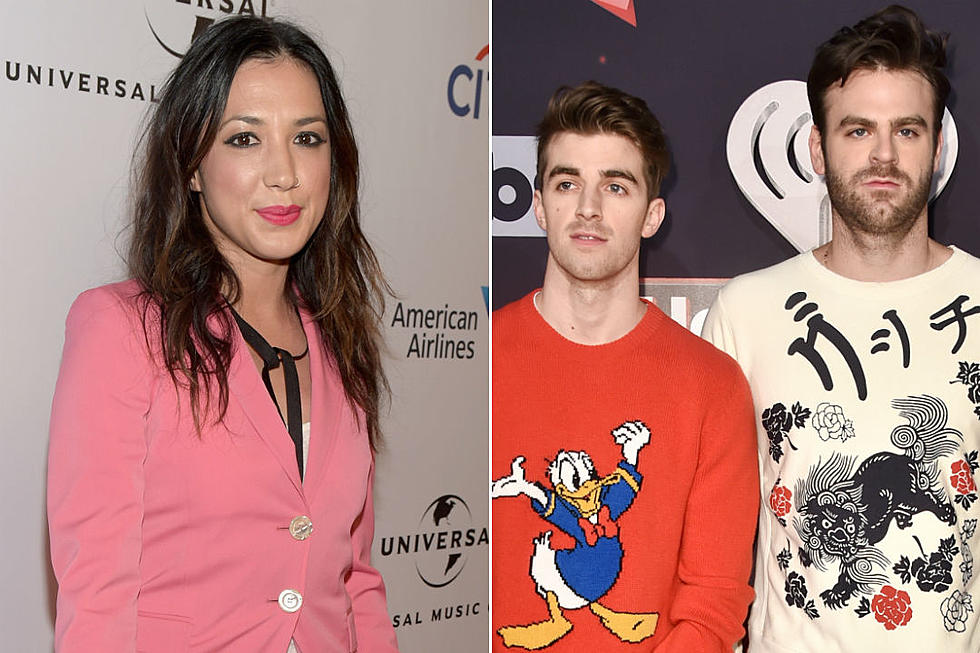 New Album Releases — April 2017
Jason Kempin/Alberto E. Rodriguez, Getty Images
Spring has (almost) sprung, and new pop albums due out in April 2017 are primed to follow suit.
As days become warmer, radio looks like it'll start heating up, as well, and April 2017's crop of new pop music is looking promising thanks to the return of enduring favorites and new artists' first-time releases. Where the latter is concerned, unstoppable radio mainstays The Chainsmokers will release their full-length debut album Memories...Do Not Open.
And where comebacks are concerned, Michelle Branch will release her first full-length studio album in more than a decade with Hopeless Romantic while UK favorite STEPS will reenter the pop arena with Tears on the Dancefloor. And John Mayer will release his first batch of new work in four years with The Search of Everything: Wave One. 
See all the new April 2017 pop albums you can soon get your hands on below.
April 7:
2 Chainz, Pretty Girls Like Trap Music
Alexandra Savior, Belladonna of Sadness
The Chainsmokers, Memories...Do Not Open
Cold War Kids, L.A. Divine
Father John Misty, Pure Comedy
Joey Badass, All-Amerikkkan Bada$$
Michelle Branch, Hopeless Romantic
The New Pornographers, Whiteout Conditions
Pentatonix, PTX Vol. IV – Classics
April 12:
Miliyah Kato, Utopia
April 14:
John Mayer, The Search for Everything
April 21:
Barry Manilow, This Is My Town: Songs of New York
Cait Brennan, Third
Incubus, 8
Sheryl Crow, Be Myself
Steps, Tears on the Dancefloor
Talib Kweli and Styles P, The Seven

April 22:
David Bowie, BOWPROMO and Cracked Actor
April 28:
Feist, Pleasure
John Mellencamp, Sad Clowns & Hillbillies
New Found Glory, Makes Me Sick
Willie Nelson, God's Problem Child