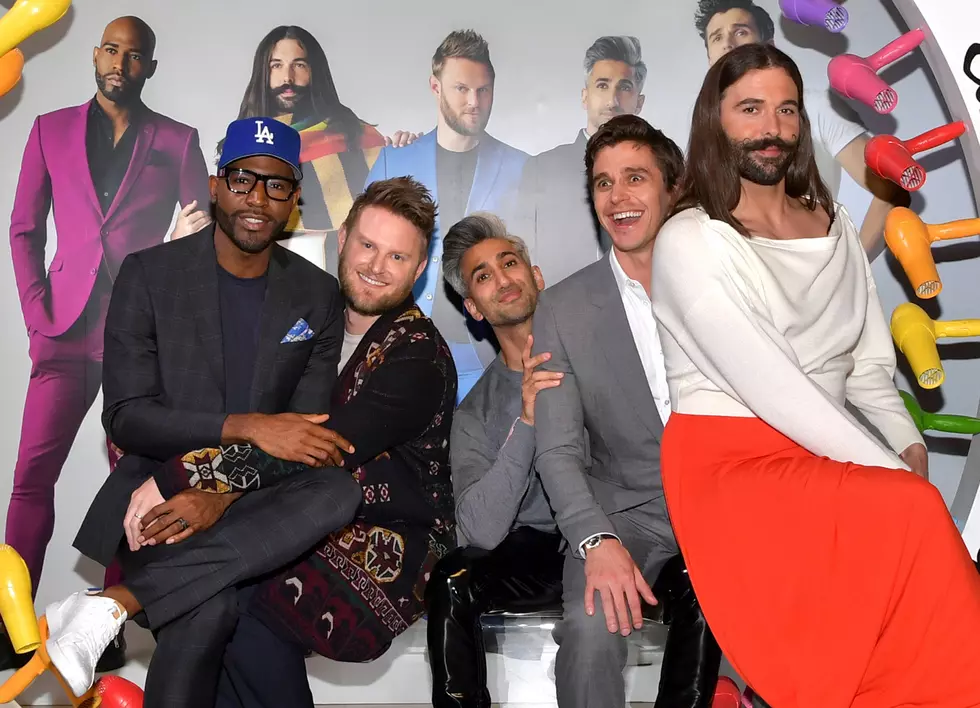 Netflix's Queer Eye Possibly Casting For New Season In Texas
Getty Images for Netflix
Attention fans of the Fab Five! Looks like the Netflix hit is looking for their new batch of men to makeover right here in the Lone Star state. Can you believe?! Alright Texas Queer Eye fans, you may want to sit down for this news- the Fab Five are coming to the Lone Star State. The news broke on December 5th, after Jonathan Van Ness hosted a show at Austin's ACL Live and mysterious flyers started appearing after the comedy show, according to Austin 360. One fan snapped a picture of the flyer and shared it with Spectrum News website. Here's what the flyer said:
Howdy Texas!

Queer Eye is casting in Austin, Texas!

*Accepting nominations in Central Texas.

To nominate someone you know, email: QECASTING@ITV.COM with nominee name, photos and story.
Spectrum News reached out to Netflix to find out more but haven't heard back yet. Some things we would like to know are when they would be shooting in Texas and how far away from Austin can a nominee live. There are some deserving people in other parts of the Lone Star state who could do with a little Fab Five magic in their life. Until then, just nominate who you think is worthy of a little Fab Five magic in their life and hope they get picked!