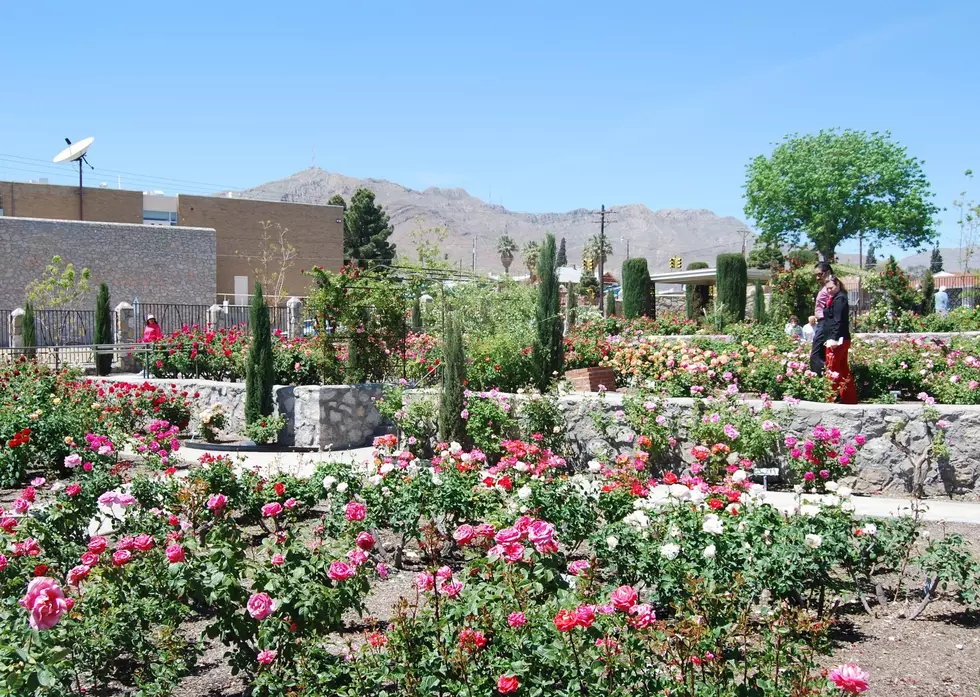 The Central El Paso Hidden Gem for Those Who Absolutely Love Roses
El Paso Parks and Recreation Facebook
El Pasoans looking to surround themselves with nature without getting out of the city need only pay our Municipal Rose Garden a visit.
Although it's been around since 1958, the outdoor amenity is still an undiscovered treasure to many El Pasoans -- even some life-long residents are surprised to learn there is such a beautiful public area within our city limits.
Enter your number to get our free mobile app
Stop and Smell the Roses
Nestled in central El Paso on N. Copia, the four-acre hidden gem is one of our city's more visually stunning landmarks. With a waterfall, Koi Pond, and plaza area, the Municipal Rose Garden is a mini oasis that is home to over 300 types of roses and an average of 1,200 rose bushes.
Closing for the Season Soon
But you only have until the end of November to stop and smell the roses. The garden -- one of only 117 certified rose gardens in the United States -- will be closing for its long winter's nap on November 30.
You would think this time of the year wouldn't be a good time for roses, but according to master gardeners of the El Paso Rose Garden Society, fall and spring are the two best seasons for roses in this area.
In fact, most of the garden's bushes are repeat bloomers and will continue blooming until early winter.
If you have family or friends coming in for Thanksgiving, consider taking them to the Rose Garden. The foliage and fragrance will have everyone wondering if they're really still in the desert. It's worth the trip for the fragrance alone, but they'll also love taking numerous bloom-filled selfies.
How to Get There
The El Paso Municipal Rose Garden is located at 1702 N. Copia at Aurora. It's open daily, excluding city holidays, from 9:00 a.m. to 6:00 p.m. through November 30. Admission is free. Parking is available; restrooms are not.
Top 6 Beautiful Paradise Islands In Texas You Must Visit
You don't have to hop on a plane or a cruise ship to find an island paradise this summer. Texas has some perfect getaways. Here are just a few.
The Top 10 Best Places In Texas You Must Visit ASAP
Texas is so huge that's it's like its own country, and there's a ton of country to cover if you want to see it all. To save you a little time, here's a list of what
some
would consider 10 essential destinations if you want to take in the natural beauty of the Lone State. If your favorite place is missing, let us know via the Chat feature in our
free app
.