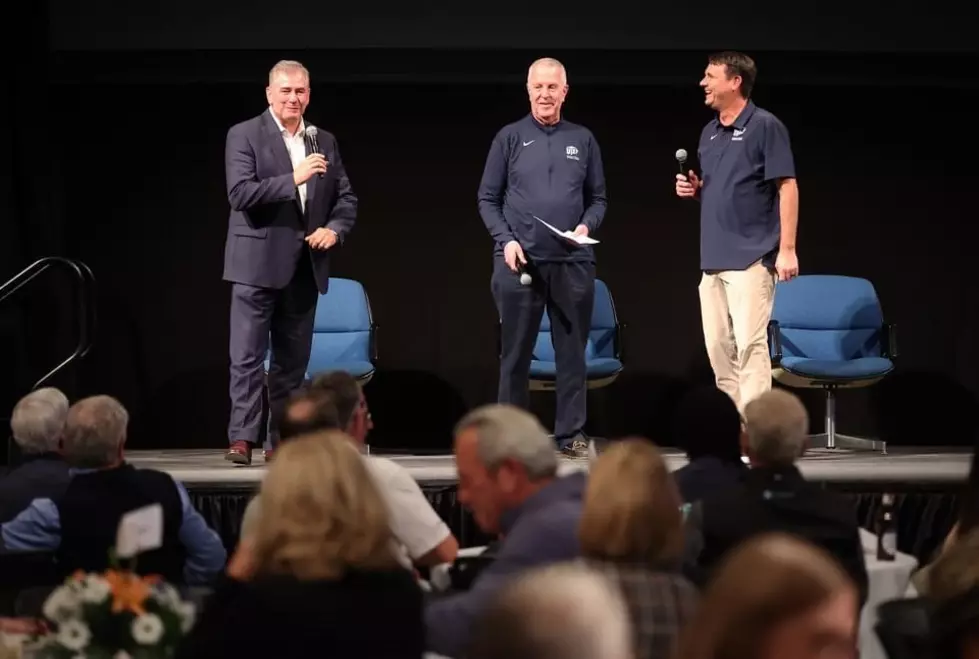 MinerTalk Exclusive: Joe Golding Talks UTEP Hoops & Previews the Upcoming Season
Photo by Ruben R. Ramirez
Let's talk some UTEP basketball!
The men's basketball team is preparing to face Big 12 foe Texas on the road in their season opener on Monday, November 7th at the new Moody Center in Austin.
Coming off a successful 20-win season in 2021-22, second-year head coach Joe Golding is embracing the challenge of repeating last year's success with a new batch of players. In this podcast with coach Golding, we discuss the offseason, what the secret to success looks like at UTEP and his philosophy to winning.
"Average should never be accepted or celebrated at UTEP," Golding said. "When you walk into the Don and you see the history and the tradition, we have to get it back to that standard. Each day we're waking up trying to get to those standards."
Listen to the full conversation with Golding on all major podcast platforms, available under the MinerTalk 600 ESPN El Paso channel.
One of the biggest challenges in bringing 13 newcomers, including 10 new scholarship players, is going to be dealing with adversity, according to Golding. The team might struggle to score on a given night. However, they will be just as good or even better defensively than last year.
"I think this team can become really good defensively," Golding said. "I think this community embraces that style."
With the Longhorns on the road and NM State coming to the Haskins Center for the home opener on Saturday, Nov. 12, the Miners will have a tough early season stretch. They are also coming off exhibitions against Tarleton State and Texas Tech. Interestingly enough, the Miners hung in with the Red Raiders, losing by just four points. In the exhibition loss, the Miners saw players like Shamar Givance (15 points, five assists), Calvin Solomon (13 points, 10 rebounds), Otis Frazier (10 points) and Ze'Rik Onyema (10 points) lead the way against the Red Raiders, per source.
More UTEP men's basketball is coming up on 600 ESPN El Paso. Listen in after the UTEP-Texas game for the first edition of MinerTalk (basketball), presented by the Oscar Arrieta Agency. 
All The Big Moments From UTEP Football's Win Over Bethune-Cookman
The UTEP Football team defeated Bethune-Cookman 38-28 last Saturday night to start the 2021 college football season with a 2-0 record for the first time in 16 years.