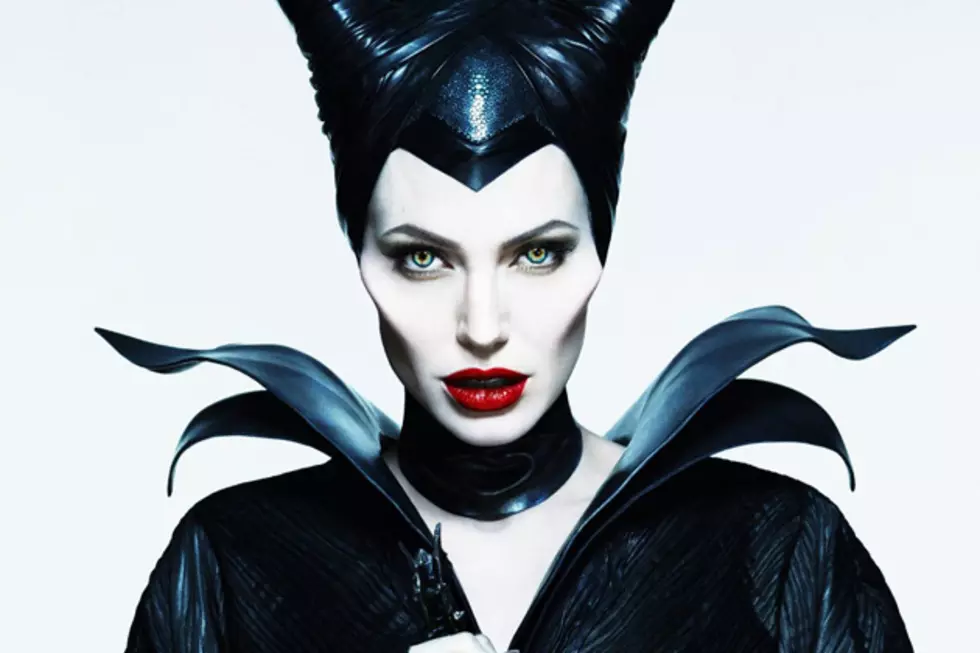 'Maleficent' Poster: Angelina Jolie Is Utterly Wicked as the Evil Witch
Walt Disney Pictures
Where the first 'Maleficent' poster featured a close-up of Angelina Jolie rockin' her devilish new look (horns and all), the latest one-sheet released by Walt Disney Pictures reveals ... sadly, nothing new except for a wider shot of the celeb in costume. Still, the A-lister pierces directly into our souls.
As Jolie herself said onstage during last year's D23 Expo preview of 'Maleficent,' all the children on set of the upcoming live-action Disney movie were frightened of her -- all except for her own daughter Vivienne, who plays a young Aurora in the film -- and we can see why in the latest 'Maleficent' poster. If you play Lana Del Rey's eerie cover of "Once Upon a Dream" (recorded for the film) in your head, this new look becomes all the more terrifying.
Hitting theaters this May 30, 'Maleficent' takes the behind-the-scenes approach to one of Disney's beloved villains, the evil witch from 'Sleeping Beauty.' Similar to how 'Snow White and the Huntsman' tackled Queen Ravena's origin story, the story of 'Maleficent' reads as follows:
'Maleficent' explores the untold story of Disney's most iconic villain from the classic "Sleeping Beauty" and the elements of her betrayal that ultimately turn her pure heart to stone. Driven by revenge and a fierce desire to protect the moors over which she presides, Maleficent cruelly places an irrevocable curse upon the human king's newborn infant Aurora. As the child grows, Aurora is caught in the middle of the seething conflict between the forest kingdom she has grown to love and the human kingdom that holds her legacy. Maleficent realizes that Aurora may hold the key to peace in the land and is forced to take drastic actions that will change both worlds forever.
The new 'Maleficent' poster is shown in full below, but if you're aching to see another trailer, have no fear. You know what they say: when posters debut, trailers are not far behind.