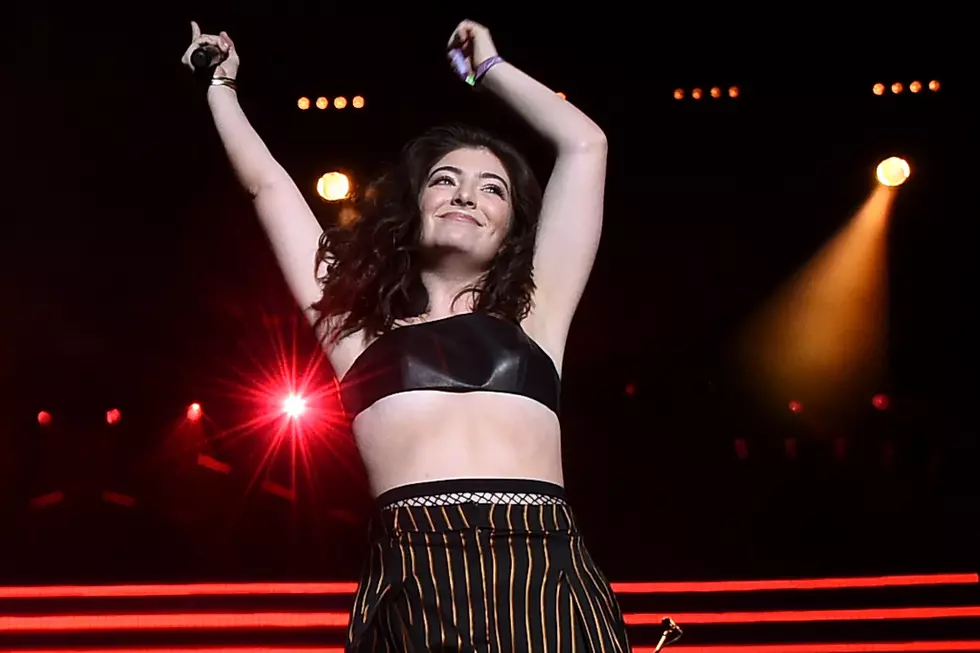 Lorde is Forgiven After Cancelling Tel Aviv Concert Due to Political Protest
Kevin Winter/Getty Images
Stand up for what you believe in and Lorde did just that.
On the Sunday paper of Israel's Yedioth Ahronoth (December 24), it was confirmed Lorde cancelled her Tel Aviv show (June 8, 2018) after receiving an overwhelming amount of backlash in addition to a letter of reconsideration from The Spinoff.
The 21-year-old singer was asked to "join the artistic boycott" against the country's "policies of oppression, ethnic cleansing, human rights violations, occupation and apartheid."
Later that day, concert promoter Eran Arielli of Naranjah responded to Lorde's decision on Variety.
"We forgive her," Arielli said and declined to discuss the situation any further.
However, Israeli culture minister Miri Regev hopes the singer reconsiders her decision again.
"Lorde, I'm hoping you can be a 'pure heroine,' like the title of your first album, be a heroine of pure culture, free from any foreign – and ridiculous – political considerations."
A few days ago (December 20), the "Green Light" singer expressed her gratitude towards fans educating her on the current situation in Israel.
"Noted!" she tweeted. "Been speaking w many people about this and considering all options. Thank u for educating me i am learning all the time too."