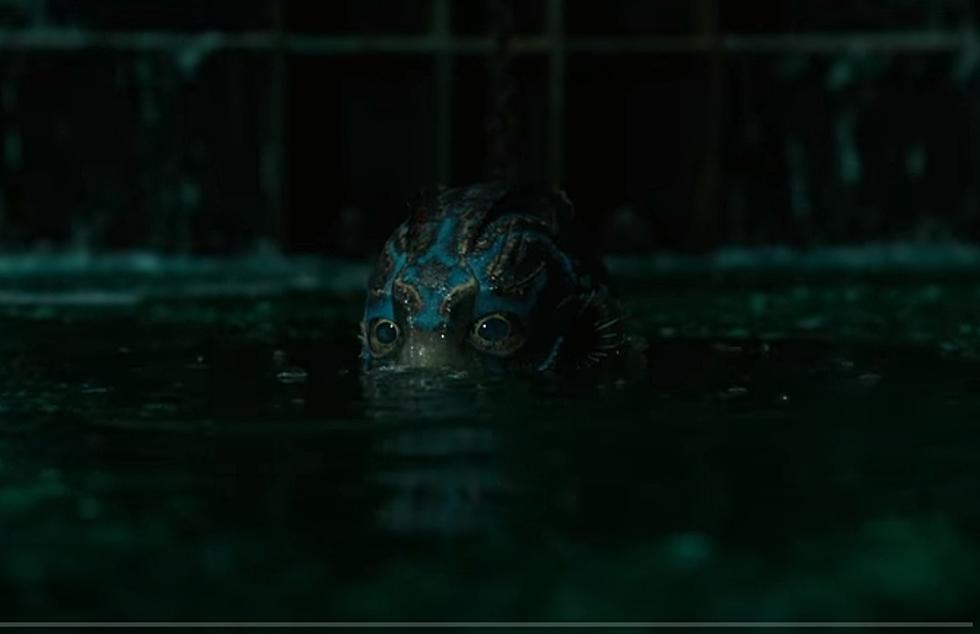 The Amazing Doug Jones to be Honored in El Paso this Week
YouTube
Doug Jones, the actor who has brought so many NON-HUMAN characters to life on the big and small screen, will be honored this weekend at the Oculto Horror Film Fest.
This is the fifth year of the festival which also features 18 short films by local and regional film-makers.  Also, they're going to screen Guillermo del Toro's Pans Labyrinth with a Q&A with Doug Jones…which brings us back to the amazing body of work Jones' is known for.
First, since we just mentioned it, Doug Jones played the weird monster with eyeballs in his hands from Pan's Labyrinth.
He was also Billy Butcherson in both Hocus Pocus movies
Abe Sapien in Hellboy…
Also, the creature in Shape of Water is basically Abe Sapien again but with a sex drive.
Enter your number to get our free mobile app
For my money, some of Doug Jones' best work has been on television in just the past couple of years. He played Mr. Saru, an alien from a species that were prey on their home planet, on Star Trek: Discovery…
Also, he played Baron Afanas on FX's What We Do in the Shadows, which is one of Joanna and mine's favorite television shows.
So, that is over thirty YEARS of great horror/sci-fi roles…most of which you never see his face, or, if you do, it's covered in hours and hours' worth of makeup and prosthetics.  Doug Jones is as much a horror icon as Boris Karloff and as big a motion-capture performer as Andy Serkis (there, I SAID it!)
Doug Jones will do the Q&A with Pan's Labyrinth on Friday, October 13th at the Plaza Theater. He'll also do a meet and greet with fans following the screening at Mesa Street Grill (3800 N. Mesa).
Then, on Saturday the 14th, he'll receive the Oculto Lifetime Achievement Award at the Alcantar Sky Garden at the Plaza.
KEEP READING: Get answers to 51 of the most frequently asked weather questions...