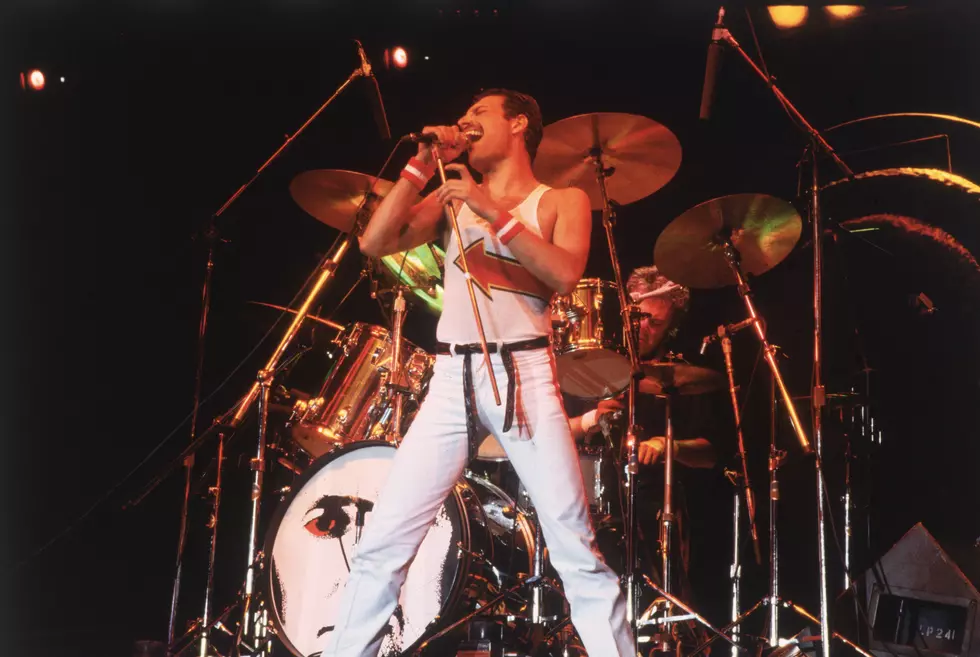 Queen's Mind-Blowing Texas Performances That Echo Through Time
Getty Images
Freddie Mercury, Brian May, John Deacon & Roger Tyler... together these 4 gents gave us one of the greatest rock bands of all time: Queen. All 4 members are bonafide rock icons & there's no better to show it than with their live performances. They've rocked Texas a number of times, so let's look back on some of their greatest shows.
Houston & Dallas had some amazing Queen shows
Without a doubt, their most iconic concert in the Lone Star State has to be their 1977 Houston performances. They did two of them:
You can find many videos from each performances, thanks to Queen's official YouTube channel uploaded videos & audio from those very performances.
A few other channels have posted other songs from these shows like Bohemian Rhapsody & Love of My Life.
The Freddie Mercury Fanpage on Facebook was nice to uploaded their performance of Keep Yourself Alive also from Houston.
Videographer Bob Harris captured this incredible video from 1977 as well.
You can even see the entire 1977 (and 1980) performance at The Summit if you want to get your live Queen fix. Or if you want to watch the songs on their own, you can see a playlist here.
Another iconic performance was their 1978 performance at the Dallas Convention Center in...well Dallas of course! They made a stop here on their Jazz tour on October 28th. Unlike their Houston shows, there aren't videos of individual songs; however there IS a full length video of that concert on YouTube.
Other shows that were a mention were their very first show & last show in Texas with Freddie Mercury:
As a special mention, Queen DID return to Texas once they got Adam Lambert in the band. They've played 6 shows with Adam & 11 with Freddie Mercury. In total: 17 times.
R.I.P. to the iconic Freddie Mercury. May your spirit forever ring through the world of music.
Rock Music Myths + Urban Legends That Were Debunked
What's your favorite rock music myth or urban legend that you picked up by word of mouth? Did you believe it when you first heard it? And when did you learn it wasn't true? Here are some of the most pervasive rock music legends and myths all rounded up for you in a nice little list. Check it out.
12 Awesome Rock + Metal Bands With No Original Members Left
No originals? No problem!
10 Rock Bands Who Followed Up a Classic Album With a Total Dud
Every artist has their ups and downs. Sometimes the downs come right after a high mark.