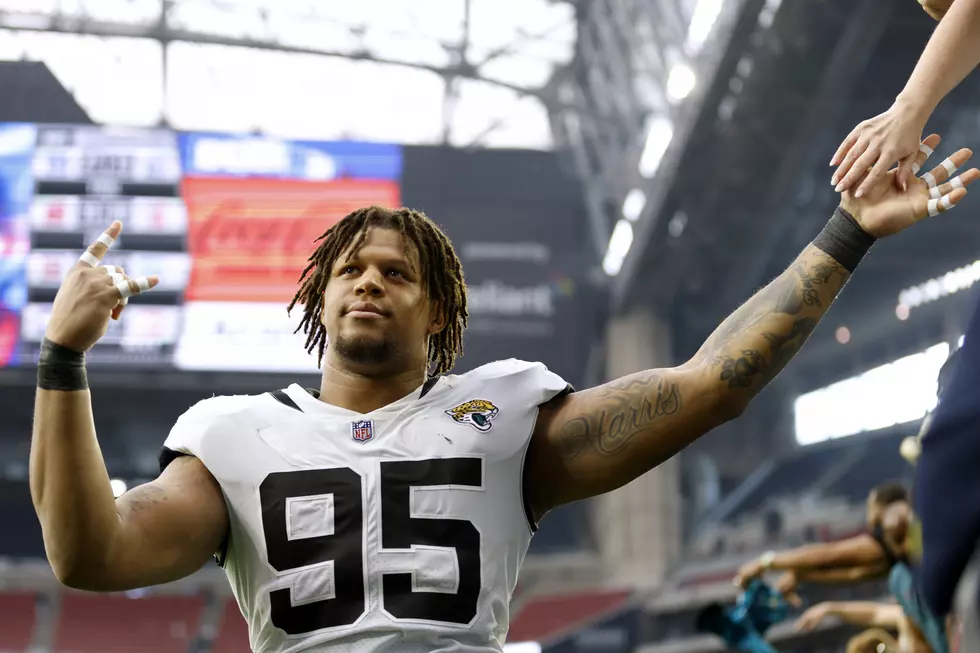 It's Possible That A UTEP Miner Could Win This Year's Super Bowl
Getty Images
Ask any college player will tell you that their dream is, & they'll tell you that it's to make it into the big leagues. That rings especially true for football players. Their dream is to win the Super Bowl. And this year, we still have 2 players that potentially CAN win a Super Bowl Ring.
Earlier I wrote about some former UTEP Miners that are playing in the NFL & this season we've seen 5 of them; 2 in the NFC & 3 in the AFC. Sadly neither player in the NFC have made it (so no Aaron Jones this year).
HOWEVER... there are 2 players that still have a chance to win this year's Super Bowl:
Nik Needham from the Miami Dolphins
& Roy Robertson-Harris from the Jacksonville Jaguars.
Just a little history lesson, Nik Needham played as a defensive back for the UTEP Miners between 2015-2018 sporting the #5.
Meanwhile Roy Robertson-Harris played for the UTEP Miners between 2012-2015 sporting #43.
Like I mentioned before, both players have a chance to represent UTEP in this year's Super Bowl as both of their teams made it into the playoffs:
The Dolphins were able to snag the 7th seed spot after beating the NY Jets in Week 18.
The Jaguars were able to beat the Tennessee Titans to claim the AFC South claiming the #4.
Now sadly we can't see both players this year; but the fact that we have 2 chances to see a former UTEP Miner make it in this year, and potentially win it all, either Nik or Roy could be the next UTEP Miner to win a Super Bowl (as we only have had 7 past winners).
Will we see either one win this year? Well as they say... "Any Given Sunday" so we will see...
WOW: KLAQ Posters from Past Events