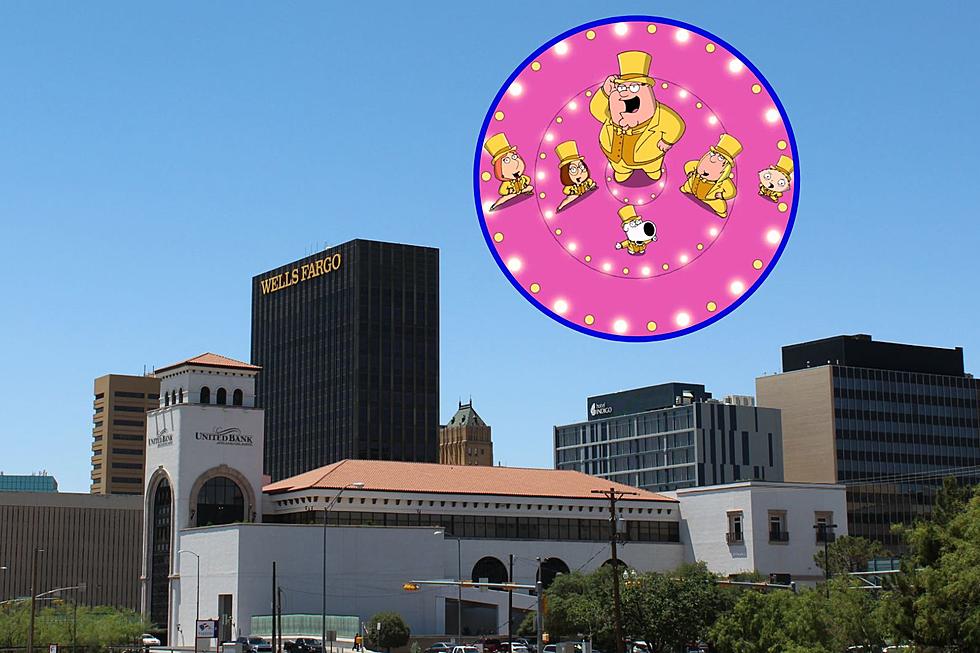 Here's an Amazing Flashback to the El Paso Cameo on Family Guy
Emily Slape/PoyntBlankProductions via YouTube
One of the most popular animated shows (and tv shows in general) is FOX's Family Guy. Since 1999, we've come to known the Griffin family & their antics living in Quahog. But during on the episodes, not only did they mention El Paso, Texas, but it became an important part surrounding one of the characters in the show
Which episode of Family Guy was centered around El Paso?
It was actually 10 years ago since the episode called "Joe's Revenge" premiered on television (Season 11 Episode 5). The premise of the episode shows Peter's neighbor, officer Joe Swanson, finding out that the man responsible for putting him in a wheelchair, Bobby Briggs, had escaped from prison.
Peter, his friend Quagmire & Joe all chase him to Atlantic City & discover a scrap book left behind by Bobby. Featured was an area code for Juarez, Mexico which led Joe to make the decision to fly to El Paso, Texas to stop & arrest him.
Before heading to the Border to stop him, the 3 make a stop at the Pershing House (the real location is stationed on Fort Bliss), named after John Pershing. And of course Peter has his...mannerisms during their stay. Eventually their patience pays off: Bobby Briggs appears at a checkpoint & we get an epic dual between Bobby & Joe that finishes with Joe finally getting his revenge at the Rio Grande.
If you want to see the clip where they mention El Paso, thankfully someone uploaded the entire sequence on YouTube so you can see the whole thing unfold.
Sadly this has been the only time El Paso was mentioned, or featured, in the show Family Guy. But it's nice to remember that El Paso's 15 minutes of fame is forever set in stone any time you watch that episode.
Inside The New Rubik's Location In East El Paso
Here's what you can find inside the new Rubik's Arcade Bar on the east side of El Paso on Montana.